Microsoft has finally issued an update to fix the much talked of BitLocker issue in Surface 2 tablets. The problem made some of its users to put the BitLocker key every time they restarted their device, powered it on, or woke it up from the sleep state. But no need to sweat on it, as the patch is finally here.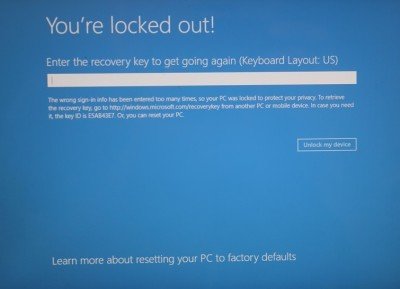 A few weeks ago, some Surface 2 users started complaining to Microsoft about this weird issue. The problem was that everytime they rebooted their device, or simply turned it on, or even woke it up from the sleep mode, the device just won't boot without getting the authentic BitLocker key. Something which most users don't know anything about, let alone finding it. Anyway, you can sign-in to your registered account, and retrieve the key from the Recovery Page.
Not all the users faced this problem, but small amount of devices shared this issue. Funnily enough, while the fix was being analyzed at Microsoft, some users went as far as carrying the Bitlocker key with themselves all the time.
The problem wasn't affecting any of the device's functionality. It was just an inconvenience for the users to put a reasonably long string of characters every now and then.
This update will only fix the issues that Surface 2 tablet was having, other device fixes are expected shortly. Microsoft also says that this update will not trifle with any of the previous updates that you have got on your device.
You can find the patched update here.