After installing a recent firmware update, many Surface 2 users are complaining of getting an annoying bug every time they boot their device. The said users are being asked the BitLocker recovery key upon every restart. The problem hasn't led to bricking of any devices, but it is being considered as a major annoyance.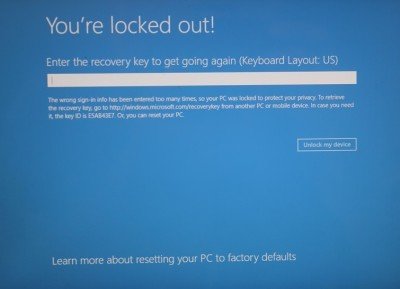 This all started a few weeks ago, when a user reported this problem to Microsoft's community forum.
At the weekend our two Surface 2 devices got a firmware update installed. My Surface 2 updated and rebooted fine with no issues. But my wife's Surface 2 (64GB model) asked for the Bitlocker Recovery key at boot after the update, and now every time it reboots. Although I have the key this is very poor end user experience. Especially as I am trying to sell her the Surface 2 over an iPad. Any assistance in this would be most welcome.
It's been few weeks since the problem was first reported, but no fix for it has been found yet. Meanwhile, many more users have reported the same issue on the site. Some Microsoft engineers suggested resetting the device for a fix, but it does't seem to work for all. This feature can't be turned off from the control panel either.
From the comments, we have learnt that many people have started to carry their BitLocker key with them everywhere they go. Many people were expecting this problem to be resolved by post December 10 Patch Tuesday update. But apparently this issue hasn't been taken care of just yet. While this problem isn't really a very big issue, and not many people are affected by it, but it certainly leaves behind some bad customer experience.
Microsoft has acknowledged the problem and the team is working to resolve this issue. We only hope that they do it soonest.