Microsoft on Tuesday launched the all-new Microsoft Flight Simulator for Windows 10 PC, Xbox Game Pass for PC (Beta), and Steam, as expected. Microsoft is also providing users with complimentary access to an "Aviators Club" livery set through September 30, 2020. It will be available to players starting tomorrow (August 19, 2020). According to Microsoft, the set of liveries apply to all aircraft available in the Standard, Deluxe, and Premium Deluxe Editions.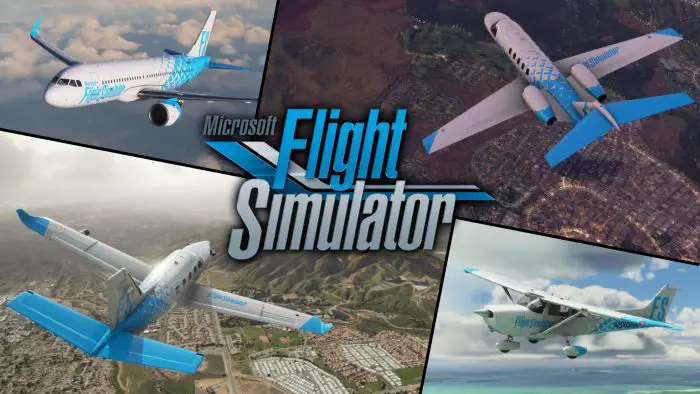 Microsoft Flight Simulator available now
"The dream to make another Microsoft Flight Simulator has always been alive…" said Jorg Neumann, Head of Microsoft Flight Simulator. "It's an exciting day for everyone at Asobo Studio and Microsoft. This all began as a demo of Machu Picchu in augmented reality for the Microsoft HoloLens and now we're here, re-launching the franchise after 38 years."
What Microsoft Flight Simulator really needed to make a comeback was technical infrastructure to support the realism it claims to possess. For example, it needed the backing of Azure's AI cloud technology, Bing Maps integration, among other elements. The game promises to provide gamers with the much-needed accuracy and authenticity, further making the entire world flyable in visual flight rules (VFR) in a simulator.
In addition to making the entire world in 3D and providing players with a redesigned weather and lighting system, Microsoft Flight Simulator now offers a fully redesigned aerodynamics model for its aircraft to take advantage of terrain and weather data. According to Microsoft, the entire game revolves around three key elements: world, weather, and aerodynamics.
Key features of Microsoft Flight Simulator
The game comprises more than 37 thousand airports, 1.5 billion builds, 2 trillion trees, and more.
Supports live traffic, real-time weather, and animals.
Offers detailed aircraft along with accurate and realistic instrumentation
New Checklist system for pilots
Accurate wind speed, direction, temperature, humidity, and more
Supports Night VFR
Microsoft Flight Simulator is up for grabs in three editions: Standard Edition, Deluxe Edition, and Premium Deluxe Edition.
While the Standard Edition costs $59.99, the Deluxe and Premium Deluxe Editions cost $89.99 and $119.99, respectively.
TIP: Play the earlier versions of the Microsoft Flight Simulator game in your browser.