After a long wait, we can now rejoice as Microsoft Flight Simulator is now available for Xbox Series X/S video game consoles. Seeing as Microsoft publishes the title, it is also available on the Game Pass subscription service at no extra cost to subscribers.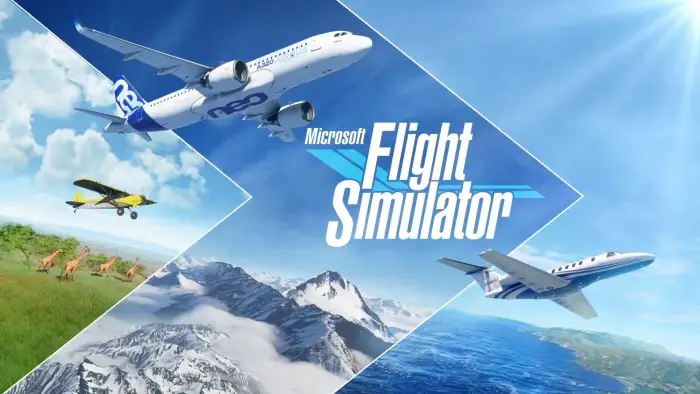 Microsoft Flight Simulator is now available on Xbox
Flight Simulator is more than just a mere video game; it is an entire experience that takes advantage of several key technologies of the future. For example, the world map is generated in part by Bing Maps satellite data, and much of the game relies on cloud-based artificial intelligence via Azure.
At the moment, there are over 35 thousand airports situated in the game, along with 1.5 billion buildings, real mountain ranges, roads, trees, rivers, animals, traffic, and more.
The folks at Microsoft have stated that players can expect the same level of depth compared to the PC version of the game. Of course, the Xbox Series X/S version of Flight Simulator won't look as good as the PC version running on a high-powered machine, but it still looks great nonetheless.
Optimized to harness the power of Xbox Series X|S, Microsoft Flight Simulator brings realism, accuracy, and authenticity of flying. Even if you're a new pilot, you can jump right in to experience the thrill of flight.
Make use of Discovery Flights
The developer has added a feature called Discovery Flights if you are new to the game, and it's pretty cool. With this feature, new gamers can easily enter the game and experience places of wonder that will leave them wanting more.
Imagine flying over the Great Pyramids, Mount Everest, and more? That is what this feature can make happen in just a short moment.
Learn how to fly
Microsoft Flight Simulator comes packed with a flight training feature, but now it has been improved for a smoother learning curve and with shorter training information. There are now 22 training flights that gamers can take full advantage of.
Land your plane in the water
Over 71 percent of the Earth is covered by water, which could intimidate newcomers who want to land their plane. With this in mind, Microsoft has added water landing options by incorporating optional floaters, skis, and a "large tires" on several planes.
READ: Microsoft Flight Simulator (2020) crosses over 2 million players already.