A few days ago, Microsoft officially unveiled its latest and updated Flight Simulator for Windows 10 PC and Xbox Game Pass for PC users. The game promises to bring the entire flight experience much closer to reality. And the best part, it now provides gamers with the ability to travel the entire world. Yes, you read it right! Microsoft appears to have done a pretty fantastic job by making the entire world flyable in a simulator.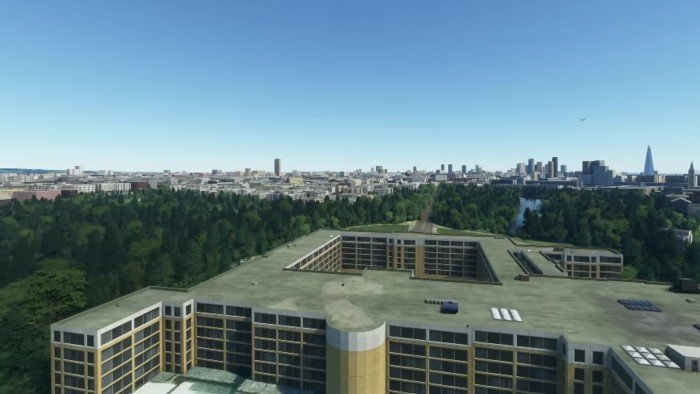 Microsoft Flight Simulator Faux Pas
First things first, Microsoft has made the entire map of the world available in 3D, courtesy of its state-of-the-art Artificial Intelligence (AI) algorithm working in synergy with the satellite data. However, it doesn't mean there are no issues with the game. Again, they are no big issues per se but merely design faux pas that we find extremely difficult to digest.
Well, the entire game is built around the promise of being much closer to reality. So, naturally, players have some expectations with the game that Microsoft ought to live up. Again, realism has been the unique selling point for Microsoft Flight Simulator. Hence, some things must see an immediate fix. Here's what's not so real with the game.
As pointed out in the BBC video, Buckingham Palace is nowhere close to reality. Buckingham Palace happens to be one of the popular and easily identifiable landmarks on Earth. So, people naturally expect the game to depict Buckingham Palace similar to what the building looks like. But in the game, the landmark shows an old apartment building.
This can be perceived as the limitation of Artificial Intelligence, and now that it has been reported, Microsoft is likely to fix it via updates.
Apart from Buckingham Palace, there's one more place where AI could have done a much better job.
Soon after the game was available to play, several players began to notice an unbelievably tall and narrow 212-story residential tower in the northern Melbourne suburb of Fawkner. But in reality, no such building exists in Melbourne.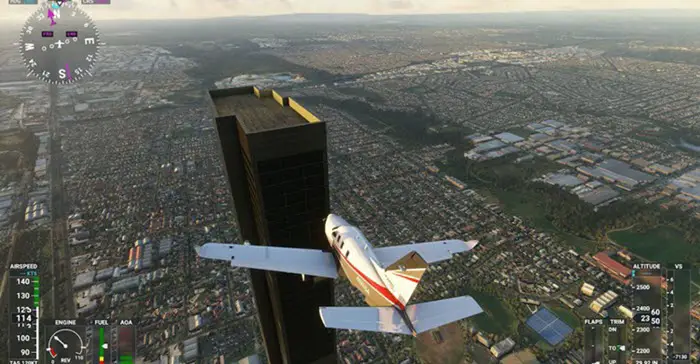 There are many such wonders (or should we say Blunders?) in the game as reported by players, as follows:
In Microsoft Flight Simulator a bizarrely eldritch, impossibly narrow skyscraper pierces the skies of Melbourne's North like a suburban Australian version of Half-Life 2's Citadel, and I am -all for it- pic.twitter.com/6AH4xgIAWg

— Alexander Muscat (@alexandermuscat) August 19, 2020
By far my favorite Microsoft Flight Simulator quirk is that it doesn't know how to handle palm trees, so Southern California is full of these terrifying obelisks jutting forth from the pavement like so many teeth. pic.twitter.com/OqkmuSfimn

— A Sentient Ball of Stress (@haydencd) August 19, 2020
Microsoft Flight Simulator is available in three editions: Standard Edition, Deluxe Edition, and Premium Deluxe Edition – while the Standard Edition costs $59.99, the Deluxe and Premium Deluxe Editions cost $89.99 and $119.99, respectively.