On Thursday, 19th March, Microsoft made an announcement that it is updating their cross-licensing agreement with Fuji Xerox. The cross-licensing agreement between Fuji Xerox Co. Ltd and Microsoft Technology, first happened in 2007, where both the companies had agreed to share their valuable patent portfolio, that potentially accelerates research and development. New cross-licensing agreement between the companies will further strengthen this partnership.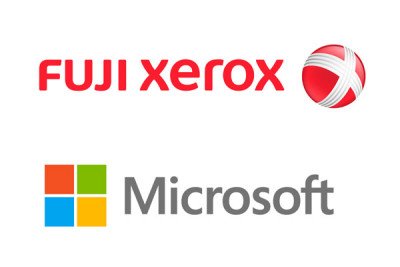 Cross-licensing agreement between Microsoft and Fuji Xerox
Mr Nick Psyhogeous who is the vice president and executive director of Microsoft Technology Licensing said that the agreement helps stimulate engagement and innovation through the power of patent licensing. In one of his statements Nick said,
This expanded deal between our companies demonstrates that the opportunities for collaboration across our mutual technologies and intellectual property assets continue to grow. We look forward to further strengthening our partnership with Fuji Xerox in the years ahead.
A wide variety of products and services by Microsoft and Fuji are covered in this agreement. Products and services include digital imaging, document management and mobile consumer products. With the mutual agreements like this both the companies were able to bring high-quality, cutting-edge products to their customers.
Mr Yasuaki Onishi, corporate vice president of Fuji Xerox said,
"We are pleased to continue our mutually beneficial patent agreement that respects each company's innovations and intellectual property, encourages greater interoperability, and provides valuable protections for consumers," said Yasuaki Onishi, corporate vice president of Fuji Xerox.
Microsoft has entered over 1,100 licensing agreements since its launch of IP licensing program in December 2003. Fuji Xerox founded in 1962 is a leading company in the document services & communications field specialized in office multifunction devices and has a workforce of 45,000 employees globally while Microsoft is in existence since 1975 and a worldwide leader in software, services, devices and solutions.
The contents of agreement has not been made public.
Source: Microsoft News Center