Microsoft promotional ads are getting better by the day. Adding another one to the collection of unique and interesting video ads is this new Windows Phone video which shows the argumentative side of Apple and Samsung fans, meanwhile delivering the punch line in much panache.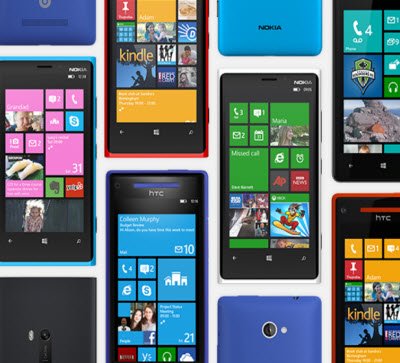 Set in the backdrop of a church wedding, this new video ad sees people crashing on cakes, flying across the aisle, hard punches landing on faces or in short – a huge fighting fiasco. It all starts when an iPhone user pokes fun at a Samsung user and his device which in turn leads to an exchange of puns and within a few seconds, blows too.
In the midst of flying tables, splattered cakes and falling punches, two servers stand holding the Nokia Lumia 920 device wondering about the on-going situation. Microsoft then displays "Don't fight. Switch" on the screen and shows the Lumia 920 in multiple colors and with an award for "Smartphone of the year" in text next to the phone.
This new video ad concept is unique and fresh and puts Windows Phone in a good place, stating its position as an underdog but being a favorite for many. Microsoft is known for its unique Windows Phone video advertisements and promotional campaigns like Smoked by Windows Phone and Meet your Match.
Windows Phone is on a good run this year, quietly emerging as the third best favorite after iOS and Android and amassing the highest market-share in a few countries. The fresh UI, user-friendly features and compact device structures make it stand out from the lot.
Here is the Windows Phone advertisement where Microsoft takes a dig at Apple and Samsung users while also delivering the punch line with great effect:
http://www.youtube.com/watch?feature=player_embedded&v=Z19vR1GldRI
Now that's a good one, Microsoft. We'd love to see more.