The Windows Phone Nokia Lumia 920 advertisement was one of a new kind from Microsoft where it boasts about the advantage of a Windows Phone against competitors' devices. This slick Windows 8 ad is another where Microsoft takes Apple's best feature, Siri, in a comparison scene demoing how a Windows 8 tablet is far better than an Apple iPad.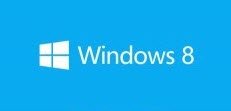 This video ad starts with Siri saying 'Sorry I don't update like that' referring to the Live tiles on the Windows 8 Start screen that automatically update instantly. Microsoft also puts the Snap feature in Windows 8 to show where users can split the screen into two programs and work on both of them simultaneously. And the iPad? Well we hear Siri saying "I'm sorry I can only do one thing at a time".
The Windows 8 advertisement is a clever production where knowingly it makes fun of Apple's own iPad video commercial featuring an end user playing chopsticks. In the end, Microsoft delivers the punch, differentiating between the prices of an iPad 64 GB ($699) and a Windows 8 tablet 64 GB ($449) underlining that even though the Windows 8 experience is far superior that Apple's, it will still not burn a hole in the user's pocket.
http://www.youtube.com/watch?feature=player_embedded&v=86JMcy5OqZA
Less talking. More doing – Microsoft
In its earlier commercials, Microsoft has never compared the Windows 8 experience against a competition but with this video commercial putting Windows 8 against the best of Apple, it seems the folks in Redmond have decided to sleeve up and adopt an aggressive approach for their commercials.
Apple's iPad is still the world's best-selling tablet and Microsoft has a lot of path to catch up on if it intends to come near to where Apple is right now in terms of market and sales. But when viewed on a tablet, Windows 8 is more robust and user-friendly than Apple's iOS platform.
Reminds us of the PC vs. Mac videos by Apple! Have the battle-lines been drawn?