Microsoft is finally getting support from tech giants including Google, Apple, and Amazon as it gears up to fight its biggest battle against the U.S Department of Justice, which it sued in April 2016 for violation of customer protection.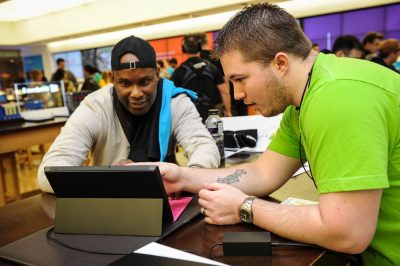 Google, Apple, Amazon support Microsoft
The lawsuit was filed when Microsoft's plea to inform customers about any information request from the government was rejected by the authorities citing national security. This issue has arisen because of the ambiguity of virtual data, which unlike physical data doesn't quite require a warrant to be accessed. This is because it is stored in a company's data center and not a physical storage cabinet.
Since the boom in cloud storage in the last couple of years, the government sees these virtual servers as a safe haven for illicit activities and more than 5,600 demands for customer access have been sent to Microsoft in the past 18 months. This repetitive violation from the government entities forced the Redmond giant to take this huge step towards consumer protection.
In the past few months, cloud computing companies like Google and Amazon have faced similar brunt from US agencies hence the support is evident in the lawsuit filed by Microsoft.
The other side of the argument is quite logical and persuasive too. The government has been trying to tighten the noose over loose regulations in the US since 9/11 happened. This is just one part of the entire plan by has since been brought down by whistleblowers like Snowden, who allege that the authorities misuse their god-like powers.
Apart from Microsoft, other news outlets like Fox News,  the National Newspaper Association and The Washington Post, have also filed court cases against the Justice Department. These outlets actively use Microsoft's cloud services and are equal sufferers of investigative requests.
The great news is that The U.S. Chamber of Commerce, the National Association of Manufacturers, and the Electronic Freedom Foundation have filed documents in court that support Microsoft's stance.