Universal Apps is how Microsoft plans on solving the apps issue both Windows 10 and Windows 10 Mobile is facing. It is also critical for Continuum to be successful, which is why Microsoft is giving developers some new advice to help improve support.
Continuum is the new Windows 10 Mobile feature where users can connect their mobile device to any computer monitor and use it as a full-fledged PC. The apps and everything else comes directly from the phone itself, and the only way these apps can blow up on a computer monitor is if they are universal.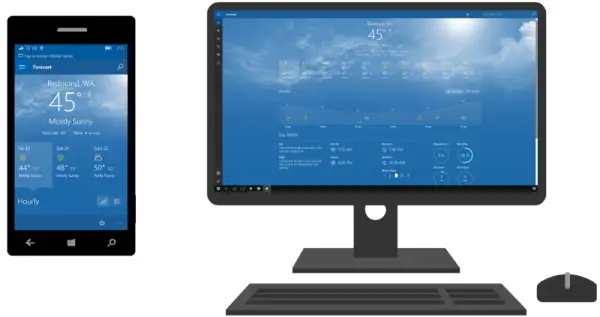 Microsoft wants to make sure the process of creating a universal app that can work seamlessly on the small and big screen, works really well. With this in mind, the software giant is giving developers to rejig their apps to be better optimized for the small screen, the big screen, and the touchscreen.
Now, if for some reason a developer's app is not ready for Continuum, Microsoft will make sure developers can choose to option out of the program until the app is ready for primetime.
Microsoft also wants developers to build responsive apps. Going this route should make it easier for an app to adjust itself to any screen size, similar in ways to a responsive website design.
If you're a developer who wants your app to perform as best as it can through Continuum, then Microsoft recommends trying all the following tips:
Build responsive apps
Target the right device family
Include additional scaling assets
Create multi-screen experiences
If done right and with the help of developers, Continuum could become one of the next greatest things to come out of Microsoft.
Source: Microsoft.