Microsoft has developed its build of OpenJDK, which will be available for free and receive long-term support. Microsoft has made the binaries available on the official website, and they are available for Windows, Linux, and macOS. This new build of OpenJDK can create fierce competition in the market, especially against Oracle.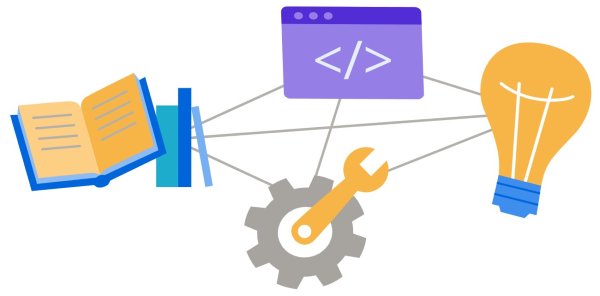 Preview of Microsoft Build of OpenJDK
For years, Oracle has been the only major player in the Java sector. Even though there were a few attempts to compete with Oracle, most of them did not succeed. Now, the tech giant, Microsoft, has announced the brand-new version of a Java distribution it has developed.
The company announced the Microsoft Build of OpenJDK on the 6th of April, and it wants users to consider the build as an alternative to other OpenJDK distributions in the ecosystem. Because the build has passed the Java Technology Compatibility Kit for Java 11, using the Microsoft-made distribution would not cause any compatibility issues. More importantly, the tech giant claims to offer Java 11 until the end of 2024.
"We are excited to announce the preview of the Microsoft Build of OpenJDK, a new no-cost Long-Term Support (LTS) distribution of OpenJDK that is open source and available for free for anyone to deploy anywhere. It includes binaries for Java 11, based on OpenJDK 11.0.10+9, on x64 server and desktop environments on macOS, Linux, and Windows. We are also publishing a new Early Access binary for Java 16 for Windows on ARM, based on the latest OpenJDK 16+36 release," Microsoft said.
This extended support will come in handy for many enterprises and users. It is also worth noting that the Microsoft Build of OpenJDK contains some improvements the original Java distribution lacks. These features may come in handy for internal users. Microsoft says that its experience with Azure, where it uses hundreds of JVMs internally, has helped create this build more effectively.
It is worth noting that the current Microsoft Build of OpenJDK is based on Java 11. While it packs many features, Java 11 is not the newest version. Thus, Microsoft has also built an early-access binary for Java 16. Microsoft says the latest version will be available for Windows for Arm, and users could also rely on Azure Cloud Shell.
All these actions translate to the fact that Microsoft is serious about the plans it has for creating a Java environment. Considering that the Java platform is now home to fully-fledged web projects and casual development DIYs, the platform's possibilities are endless. While the company has now launched some competition against Oracle, customers have more options to choose from.