Microsoft has decided to take help from HERE maps to improve their location-based services. HERE Maps has been t loggerheads with the Google Maps and is also considered to be better and more accurate in some aspects. In order to enjoy the convenience, it is essential to ensure that quality map data.
Microsoft – HERE Maps partnership extended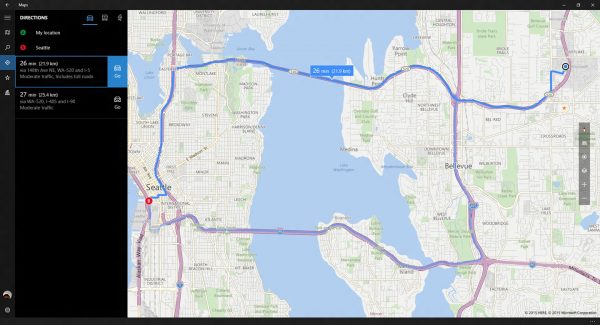 The deal between HERE and Microsoft emphasizes the need of the hour that is quality mapping tools. Microsoft will now be able to integrate HERE data and services into the Bing Maps platform which is also powering Bing.com, Cortana, Bing Maps API which is being offered through Azure Marketplace.
Furthermore, the agreement will also permit Microsoft's expanded use of HERE data and services in connection with in-vehicle productivity. Going further, Microsoft will have access to the most up to date, accurate maps and it will also offer added functionalities like real time road traffic flow and live public transit data.
Jordi Ribas, Corporate Vice President, Bing Program Management was quoted as follows,
"Bringing the highest quality maps and geographical services to our consumers and developers is of paramount importance to Microsoft," before adding further, "HERE continues to be an industry leader and geospatial innovator and by expanding our long-standing partnership with HERE, we will continue to bring benefits to our customers."
Bruno Bourguet, SVP of Sales and Business Development at HERE explained how their goal is to enable ''global access" to one of the best mapping and location services for consumers and businesses. He further expressed his approval and said that the company is delighted to extend their partnership with Microsoft.
HERE maps have been one of the most intuitive and accurate maps I have personally used. Unlike before the HERE Maps are available on almost all major platforms and also offer excellent offline maps without any subscription fees.