A few months back in July, Microsoft had shared its plans to host a Unified Enterprise Technology Conference in May and today the tech-giant officially announced the details of its new upcoming event called Microsoft Ignite.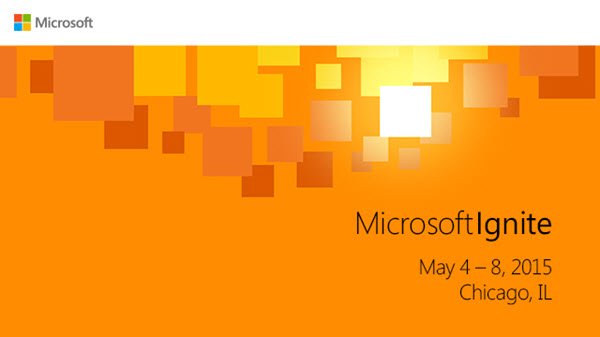 Microsoft Ignite
Microsoft said:
If you are on the hook to help your company make the right tech moves in the new world of mobile and cloud, Ignite is the show for you. For the first time ever, we're putting under one roof the education, vision and guidance for the full spectrum of our enterprise solutions. Our best and brightest minds, along with thousands of your peers, will be there to help you chart the course for your team, your company and your career.
In addition to hundreds of sessions, technical training, hands-on labs and opportunities for certification, we're making it a priority to give attendees direct access to hundreds of Microsoft engineers and executives. Our top gearheads and thought leaders will be there in force, ready to step down from the podium and get into the weeds with you.
Satya Nadella will keynote this event and will be accompanied by various technical as well as business leaders including Joe Belfiore, Brad Anderson, Peggy Johnson, Dave Campbell, Chris Jones, Gurdeep Singh Pall, Julie Larson Green and others.
The company will bring the following Microsoft Products for discussions under one roof called Microsoft Ignite.
Azure
Exchange
Intune
Lync
Office 365
Project
SharePoint
SQL Server
Surface
System Center
Visual Studio
Windows
Windows Server, etc.
The schedule for Ignite will be encircled by few key events for professional groups. In the first half of 2015 these events will be shot up starting with Convergence 2015 for business leaders in Atlanta (March 16-19), //Build 2015 for developers in San Francisco (April 29- May 1), Microsoft Ignite for customers and partners in Chicago between May 4 to May 8, followed by the Worldwide Partner Conference for partner community in Orlando (July 12-16).
If you don't want to miss this unified conference then you can register here, right away!