If you are pursuing the doctoral education in computer science and related areas from any Indian university, Microsoft Research India PhD Fellowships will support you. Microsoft India is now inviting applications for their Research Fellowship Program 2016. MSR has a panel of leading researchers which follows a set selection process which includes application and reference letters.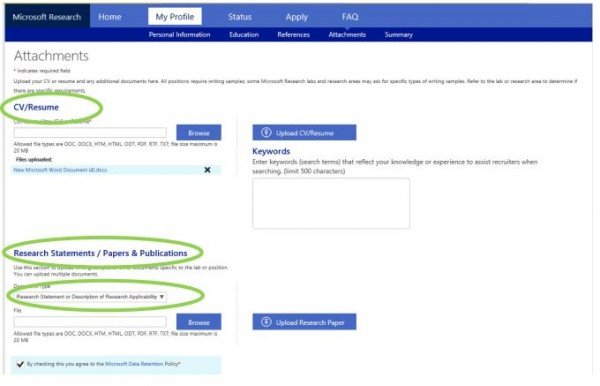 Microsoft Research Fellowship Program
Microsoft Research India awards five PhD Fellowships for each academic year where the awardees get a sum of INR 2, 00,000 as their Fellowship grant to purchase a Windows 8 laptop, travel allowance for seminars and conferences and other miscellaneous expenses. They also get a monthly stipend of INR 25,000 for their books, tutions and other expenses.
The Microsoft Research India PhD Fellows get a chance to attend all events conducted by MSR and meet the leading researchers of the team.
Eligibility to Apply
Students enrolled in a PhD program from any Indian university are eligible to apply for Microsoft Research India PhD Fellowships.
Students pursuing streams like computer science, electrical engineering, mathematics and other relevant streams are eligible to apply.
How to apply for Microsoft Research India PhD Fellowship
Students need to sign up and create the online application. The process is strictly online. You need your resume, Research Statement of Purpose, a letter of recommendation about your ability and aptitude for research and Email IDs of three reference writers to apply for the Fellowship program.
The goal of the Fellowship program is to help the bright, young minds in India become leading innovators and leaders in future. The last date to apply for the program is February 2016. Microsoft Research India PhD Fellows, represent the best and the brightest PhD scholars from India.
Check out more details and apply now.