A recent report on MSN Money confirms the new that Microsoft is going to kill the Internet Explorer brand very soon. It was confirmed by an announcement made by Chris Capossela, Microsoft's head of marketing, at the Microsoft Convergence conference that took place on Monday in Atlanta. Chris Capossela mentioned in the announcement that the new key browser for Windows codenamed as "Project Spartan", which was revealed in January this year, will not have any association with the Internet Explorer brand.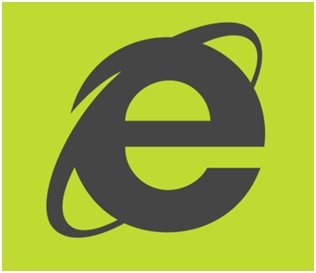 New brand to replace Internet Explorer?
It seems that Microsoft has decided to give Internet Explorer a break and introduce a new name and brand in its place. The new browser will be introduced in Windows 10, the new version of Windows operating system. In reference to this new activity, Capossela mentioned during the Microsoft Convergence conference that took place on Monday,
"We're now researching what the new brand, or the new name, for our browser should be in Windows 10. We'll continue to have Internet Explorer, but we'll also have a new browser called Project Spartan, which is codenamed Project Spartan. We have to name the thing."
So, it's pretty much clear that though Internet Explorer will still be present on the new Windows 10 due to the compatibility purposes; it will be given lesser priority as compared to the new browser. That means Internet Explorer will take a back seat in Windows 10!
The report on MSN Money further mentions about the new development,
"Microsoft has been working for years to salvage the Internet Explorer brand, which languished in the public eye thanks to releases like Internet Explorer 6, widely regarded as one of the worst tech products of all time. Releases over the last few years have fixed the product, but Microsoft has been unable to fix the browser's reputation, despite a solid ad campaign."
Internet Explorer already had a setback in terms of users due to its solid competitors such as Google Chrome, Mozilla Firefox, and Apple Safari. The new announcement further confirms the end of Internet Explorer, since Project Spartan will be a new browser altogether; and not a new name for Internet Explorer due to its failure to get more users over the time.