You may have enjoyed the Gmail Man video released by Microsoft meant to poke fun at Gmail. Microsoft has now released a new video the VMLimited Man. This video pokes fun at VMware, a virtualization software company.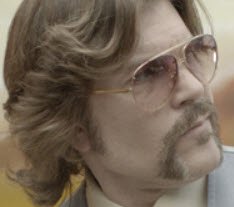 Welcome to VMLimited – thats tye name of a new website floated by Microsoft as a backdrop to the VMWorld, which is being kicked off on Monsay in Las Vegas.
With this website and this video, Microsoft wants to not-too-gently remind business of the  shortcomings of its competitor and the benefits of its own cloud solutions.
The video tries to get the message across in a not too subtle manner that VMware is stuck in the past and offers dated solutions.
Those not "stuck in the past" may have noticed that we've been having some fun and taking a more pointed tone in some of our communications of late. You know, things like pointing out the truth about Google FISMA certification and some interesting e-mail practices, highlighting our advantages in CRM versus SalesForce.com, using fish to demonstrate how much faster IE9 is than the competition, using Twitter to talk about IP issues and giving our opinion on the meme of a "post-PC" world, said Microsoft in a blog post.
Watch the video and let us know what you think at Microsoft's attempts to lampoon or poke fun at the competition!
< Video has been taken down >
Enjoy!