Technology giant Microsoft made an announcement today that it is introducing Lumia 550 an affordable 4G LTE smartphone that  runs on latest Windows 10 Mobile OS. The device is up for sale in select markets at a price tag of 139 USD. The affordable Lumia 550 is available for sale from today in Europe. The launch of Lumia 550 in other regions is expected in the coming weeks.
Microsoft Lumia 550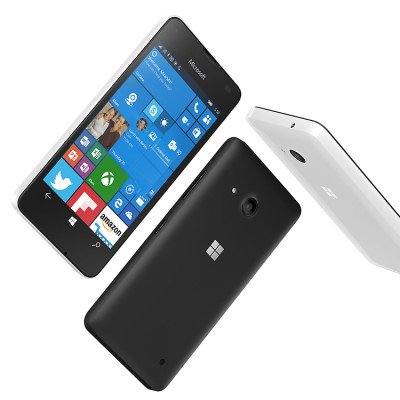 The all new Lumia 550 smartphone from Microsoft is loaded with Microsoft apps and services like Office, Cortana, OneDrive, Outlook Mail, Outlook Calendar, and Skype on a premium 4.7" HD display.
Microsoft Lumia 550 connects using 4G LTE network with download speeds of up to 150 Mbps and uploads of up to 50 Mbps. Lumia 550's outstanding visuals on a 4.7-inch HD display differentiates it from the other smartphones in the market. Lumia 550 is offered in two colors – matte black and glossy white. The phone is available for sale in select markets from today.
Microsoft Lumia 550 Technical Specifications
Microsoft Lumia 550 runs on Windows 10 operating system and gets a 4.7 inch HD display. The screen resolution of Lumia 550 is 1280×720 that has 315 ppi with Glance. The phone is powered by 1.1 GHz Qualcomm Snapdragon 210. Microsoft Lumia 550 gets 5 Megapixel primary camera and 2 MP secondary camera. The phone's RAM is 1 GB RAM, 8 Gb internal storage . The Dimensions of Lumia 550 is 136.1 mm x 67.8 mm x 9.9 mm and weighs 141.9 grams.
Last month, Microsoft launched the Lumia 950 and Lumia 950 XL which is available for purchase through Microsoft store.
Source: Windows Blogs.