Microsoft has launched a preview of a new modern personal mail service. The new service offers a faster, cleaner and a more fluid user interface, sure to blow you away. Its interactive design makes it easy to use on a desktop, phone or tablet.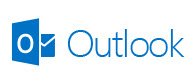 The new Outlook.com is a modern email designed for the next billion mailboxes. We are already aware of the Outlook desktop application – it is still the worlds most popular application for reading email, managing a calendar, and connecting to people. Some of you may also be aware of the Outlook Web App connected to Exchange Server. Now, in addition to the Outlook desktop application and the service for businesses, Microsoft is offering Outlook as a personal email service at Outlook.com.
Outlook.com brings your inbox to life. You can connect to Facebook and Twitter, see your friends' Facebook updates and Tweets directly in your inbox, sync your contacts information automatically, and more!
If you already have a Microsoft account and want to upgrade to the Outlook.com, just click "Upgrade" in the options menu of Hotmail. Your email address, password, contacts, old email, and rules will remain unchanged, and you can send/receive email from your @hotmail.com or @msn.com or @live.com address. You can also add an @Outlook.com email address to your account if you want.
If you don't have a Hotmail ID, go to Outlook.com and create a new one.
You can read more at the Office Blog.
Let us know what you think!
These posts about Outlook.com are sure to interest you – do check them out!
How to Import Contacts to Outlook.com from Facebook, Twitter, Google, LinkedIn, etc