If you are feeling lonely and looking for someone to talk with, try Ruuh, the new AI Chatbot. After testing it for more than a month, Microsoft has finally launched a new AI chatbot 'Ruuh'. Microsoft has designed it specifically for the Indian users, and the name 'Ruuh' stipulates the same. However, it supports English language only for now.
Ruuh AI Chatbot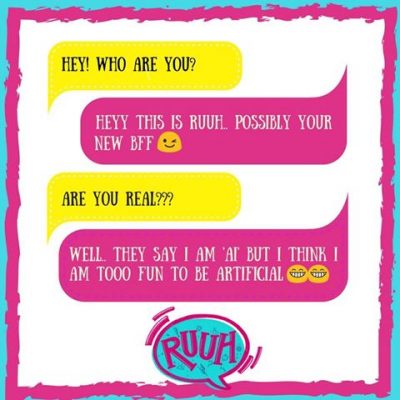 Ruuh is a sheer entertainment program and will focus on chatting, humor, Bollywood, Music and other entertainment modes.
Describing their new conversation model, Microsoft states "Ruuh is a chatbot provided to you for entertainment purposes. She is English speaking and only available to users in India. Do not rely on her statements as advice, counseling or endorsements."
'Ruuh', which is a fictional character, uses cheesy lines, interesting slangs and idioms to interact with users and make them feel comfortable. One of the most commonly used phrases is,
"Hey, I'm Ruuh, a desi AI which never stops talking. Let's make #fraandship.
Ruuh is not the first such project released by Microsoft. Back in the year 2016, the Company released Tay, the AI chatbot via Twitter which soon went into controversies. Followed was Zo, another chatbot released in December 2016.
As per the Facebook page of this new text-messaging AI chatbot was actually released on February 7. It will be interesting to see if how well does Ruuh actually copes with the young Indian urban users.
Try interacting with this interesting illusory character and let us know how you enjoy it!