Microsoft is axing the Yammer Community Team, and has already laid off 40 Customer Success Managers or CSMs from the social networking service. With this move, everyone is speculating whether Yammer will still remain the integral part of Microsoft enterprise or not. Though, it looks quite a shocking move by Microsoft at the moment; the process of chipping off some of the key members of Yammer had already started. It has only been done on a major ground this time.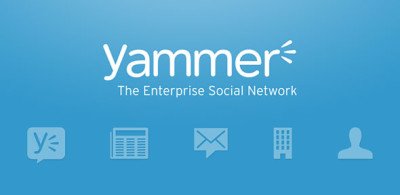 Microsoft lays off Yammer's team
No doubt, Microsoft was pretty proud and sure of its decision when the software giant acquired the social networking service in 2012. Microsoft paid $1.2 billion in cash for this deal. However, over the period of just 4 years, Microsoft started taking drastic steps towards Yammer Community Team. At the beginning, Microsoft had invested in this social networking service as well as the team that built key relationships with its best customers. The Customer Success Managers were a crucial part of Microsoft's team when it came to forging relationships together.
Events that took place after Microsoft acquired Yammer
However, soon the relationship between the Microsoft and the social networking service started getting different shape. Here are some notable events that took place after the happy days.
In July 2014, Yammer's one of the co-founders, David Sacks left the company. While leaving, he mentioned on Twitter that "Thank you to my current and former YamFamily for 6 great years and to Microsoft for the last two,". His reaction spoke quite a lot about how his relationship with Microsoft must have ended.
Around the same time, Microsoft included the social networking service in Office 365 SKUs. At this time, several people asked whether Microsoft is really interested in its acquisition or not, as the company never mentioned its billion dollar acquisition exclusively. It only spoke about Microsoft in reference to its other products.
Around the Fall of 2014, the Yammer Developer Network was shut down. Microsoft also stopped documenting the Realtime API under the reason of low usage.
Last year in February, another unit of this social networking service was shut down. This time it was the Yammer Customer Network (YCN) in favor of an Office 365-focused community.
Finally, in the beginning of 2016,  Yammer CSMs reported that about 40 Customer Success Managers were laid off by Microsoft.
All these events point out towards only one conclusion that Microsoft's future plans for Yammer did not work out as per the plan. However, these drastic steps of Microsoft towards this enterprise social networking service are making the customers across the globe unhappy, reports CMS WiRE.