Microsoft has introduced the Learn Student Ambassador program to create new learning opportunities for students around the world. This way, the company is looking to create an environment where you can participate in this program and educate others on various Microsoft technical skills. Microsoft's Learn Student Ambassadors obtain the hands-on experience they need to educate themselves as well as their peers.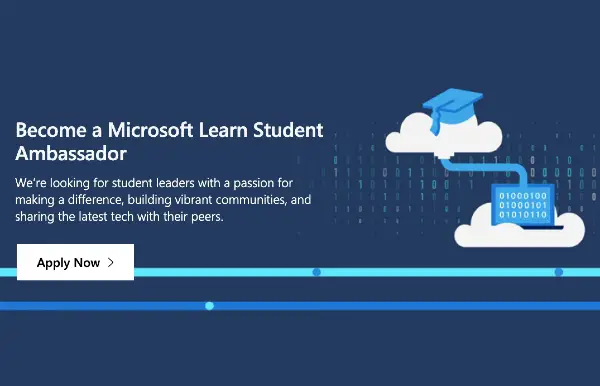 Microsoft Learn Student Ambassador Program launched
In its recent blog post, Microsoft wrote:
"Today's students are the innovators and inventors of the future who can use technology as a bedrock to help find solutions to the types of problems we're facing today — and those we can't predict."
The Learn Student Ambassador program from Microsoft officially replaces the Microsoft Student Partner (MSP) program. It will essentially be the same as the MSP program where students will be given opportunities to create awareness about various Microsoft services and technologies on college campuses by hosting community events and workshops.
"We're excited to share on July 1, the current Microsoft Student Partner program will evolve to become the Microsoft Learn Student Ambassadors program. Apply today to be considered for the new cohort!"
How to become a Microsoft Learn Student Ambassador
The official website of Microsoft's MSP program redirects to the Learn Student Ambassador, which is accessible at studentambassadors.microsoft.com
Students need to submit an online application to join the program by completing a mandatory process on the official Microsoft sub-domain.
Once your application is accepted, you get access to free Microsoft tools. You can use these tools to skill up with Microsoft Learn as well as other resources. You can also earn badges for activities and contributions to unlock more benefits.
Learn Student Ambassadors could also be invited to become a Most Valuable Professional (MVP) in the future. If you are ready to join be the Learn Student Ambassador, go to the official website of the Learn Student Ambassadors program, and click on the button 'Apply Now.'
You can get the full details here on Microsoft.