It seems Microsoft Cortana is going to learn more about humans and their needs; as Microsoft and Liebherr are together going to embed Cortana into refrigerators. Sounds impossible? Well, not anymore. As part of the digital initiative by Liebherr's household appliances division, Microsoft and Liebherr are collaborating in the development of Liebherr's new generation of the SmartDeviceBox. With SmartDeviceBox, Microsoft is putting machine learning into new generation refrigerators. The day is not far when these smart refrigerators will tell you that you are running out of milk or vegetables.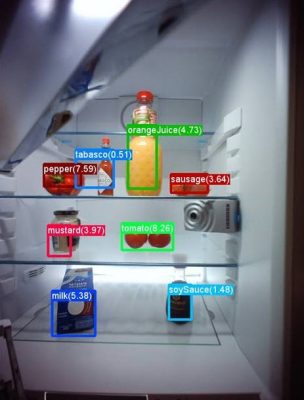 Smart refrigerators, Cortana, Microsoft and Liebherr
When this joint venture of Microsoft and Liebherr will come into reality, it will be the next level of machine learning. SmartDeviceBox is nothing a communication module which fits into Liebherr refrigerators and freezers, connecting them to the internet. The modular units can be integrated and upgraded at any time in existing SmartDevice-ready appliances to create value and comfort for customers through new digital features and solutions.
So what does that mean to a layman?
The smart refrigerator by Microsoft and Liebherr make use of the SmartDevice. This particular ability will help you in shopping and planning meals with intelligent food management. The SmartDeviceBox will monitor the stored groceries using internal cameras and object recognition technology. And Cortana will tell you when you should buy a particular item.
Basically, the SmartDeviceBox and machine learning model by Microsoft and Liebherr will capture the images inside your refrigerator and recognize the individual food items. This information will flow automatically into an inventory list. This way, you will be able to see quickly and clearly what is in the refrigerator from anywhere. You can add new items to the shopping list using the SmartDeviceBox voice module. This module will be embedded in an app for iOS, Android or Windows devices.
The Cortana Intelligence and Machine Learning Blog team talk more about the technology used for smart the refrigerators by Microsoft and Liebherr.
"Microsoft is providing computer vision capability as part of this collaboration. As a leading innovator of Deep Learning algorithms for image processing, illustrated by our winning entries in the 2015 ImageNet object detection challenge, Microsoft's deep learning technology is now the cornerstone of a wide variety of products, including the Microsoft Cognitive Services Computer Vision API which can – among other things – annotate new images with a wide variety of generic category labels and object tags. The underlying state-of-the-art deep learning algorithms themselves are also available within Microsoft's open source Computational Network Toolkit (CNTK) and can be used to build custom models for new use cases."
This technology and system is currently a prototype. However, whenever it takes a shape and comes to life; it will change our lives.
Read more about this amazing and innovative future collaboration of Microsoft and Liebherr on the TechNet blog.