Don't panic if you see your picture published somewhere on the Internet. Yes, if you have recently uploaded your picture on How-Old.net to find out How Old You Look, you have actually allowed Microsoft to use your picture anywhere for their internet business. You might be lucky to get your picture published with some millennials or might be luckless enough to get featured on some not too impressive story.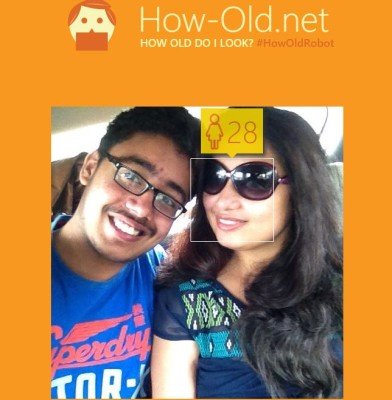 It is a matter of fact that we accept the terms and conditions of a website without even reading them. You might have missed reading it but, Microsoft clearly stated in the website that by uploading your picture you are granting Microsoft to use your submission for their internet business.
The disclaimer states, "However, by posting, uploading, inputting, providing, or submitting your Submission, you are granting Microsoft, its affiliated companies, and necessary sublicensees permission to use your Submission in connection with the operation of their Internet businesses (including, without limitation, all Microsoft services), including, without limitation, the license rights to: copy, distribute, transmit, publicly display, publicly perform, reproduce, edit, translate, and reformat your Submission; to publish your name in connection with your Submission; and to sublicense such rights to any supplier of the Website Services.
Thi is not very surprising as most social medial websites too have such terms, which most of us hardly ever care or bother too read.
The age guessing tool from Microsoft recently went viral on the social media. The tool was revealed by Joseph Sirosh, Microsoft VP of cloud and enterprise during the Microsoft BUILD conference. As demonstrated by Joseph, the age guessing tool works with Microsoft Face Detection API.
The website How-Old.net is built on Microsoft Azure Cloud platform and when you upload your picture on website, you are obviously allowing Microsoft to use them however it wants.
Microsoft won't be using all the images uploaded on the website, but we can't deny the possibility at the same time. Well, the tech giant is not at fault as it clearly warns you about the terms and conditions – and by the way, I am totally cool if by any chance Microsoft uses my picture somewhere for promoting their age guessing tool. 🙂
UPDATE: We don't keep the photo on How-old.net, says Microsoft.