Microsoft previously announced that they will be replacing the old Microsoft Paint with the new Paint 3D. They even put an alert that notified the users about this change. But recently, they said that they will not be removing it anytime soon and said that they will be adding some new features to MS Paint starting Windows 10 v1903.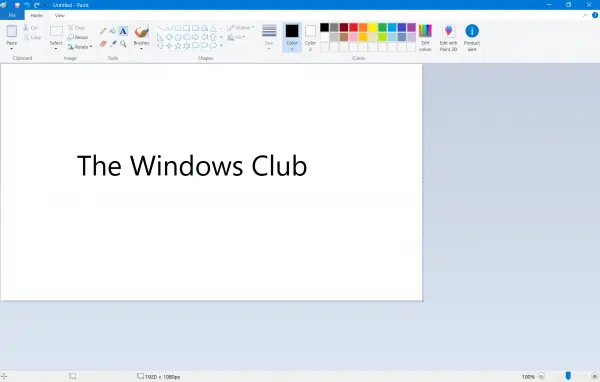 Microsoft Paint is getting an update
Microsoft has announced that they will be bringing interaction using the keyboard for MS Paint. They said:
We've introduced the keyboard as a primary input mechanism. Microsoft Paint is already fully functional with mouse and multi-touch tablet input, but customers will now be able to use the app and draw with only their keyboard.
You can use the arrow keys to move the onscreen cursor and then use the spacebar to make a selection.
Holding the CTRL button will help you in scrolling the canvas.
When you will use the arrow keys while holding the spacebar, you can move your selection.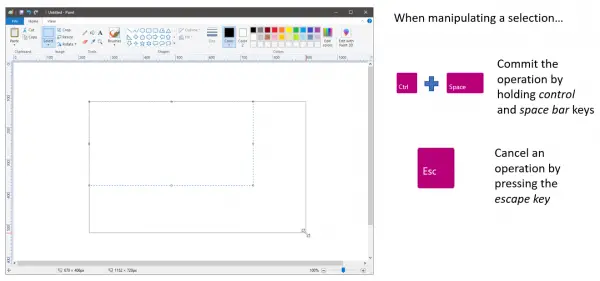 When you made a selection and you need to switch the direction of selection, you can use the TAB button to navigate through movable points clockwise manner. Hold the Shift button to move it counter-clockwise.
While making a selection, you can hit the CTRL + Spacebar button to cancel the ongoing creation.
Hitting the ESC button will erase the shape.
You can learn more about this announcement here.