Microsoft has done something rather interesting recently. The company decided to open source its PowerShell tool, so now, it's available on Linux. This shouldn't be surprising seeing as Microsoft has come to understand that folks use multiple computers with different operating systems, and the company must tend to them.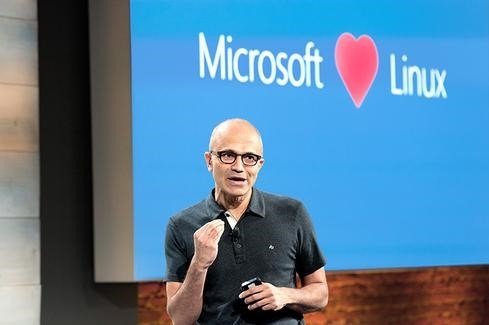 In the past, Satya Nadella, CEO of Microsoft, had said the company loves Linux. Whatever that means is not fully clear, but what is clear, is the fact that Microsoft is willing to accept Linux instead of trying to destroy it.
Jeffrey Snover Technical Fellow, Microsoft Enterprise Cloud Group, had the following to say via a blog post:
Today, we are taking the next step in our journey. I am extremely excited to share that PowerShell is open sourced and available on Linux.
For those who are unaware of what PowerShell is, the software is a task-based command line shell similar to Bash. It's built using the .NET Framework, and it's designed to help IP professionals control their systems among other things.
The Linux version is available right now via Github, though, we cannot say how well it works at this time.
Read: Why has Microsoft started loving Open Source.
Why has Microsoft brought PowerShell to Linux?
The answer is simple really. Microsoft is focusing on the services aspect of its business, and as such, the company wants everyone to gain access to these services and they should not be hampered by the operating system they are using.
This is why we see such a huge support for iOS and Android from the software giant, and several partnerships with Linux-based companies.
Gone are the days when everyone needed Windows to perform all the important tasks. Linux, despite its tiny market share, is big in the enterprise, and as such, Microsoft can no longer ignore it.
PowerShell supporting Linux is not the first move from Microsoft to create a different view of Linux, and it certainly won't be the last.