Mosquitos are not really something that we humans love in fact it's quite the opposite we loathe mosquitoes and resort to several methods to make them go. Moreover, Mosquitos have been found out to be a carrier for many diseases including malaria. Microsoft's new research project named the Project Prenomination. The aim of this project is to monitor the viruses using mosquitoes as natural field biologists which collect blood samples from animals.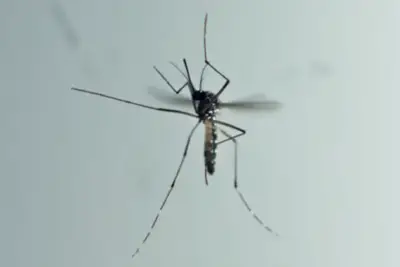 Project Prenomination
This is how it will work, it's a known fact that whenever mosquito bites an animal they store a small amount of blood which is expected to contain genetic information about the animals which have been under attack by the viruses. Now scientists want to use this information in order to detect the pathogens before they cause an outbreak. This is also something that will help the scientists develop a cure for future outbreaks with the research data already available.
Microsoft and its partners aim to utilize these insects' work to identify where diseases come from and how they spread – and ultimately prevent outbreaks of new viruses – by using smart traps, drones, and gene sequencing to capture mosquitoes and study the DNA they've collected.
The Project Prenomination has designed mosquito trap that makes use of machine learning in order to capture a particular species of mosquito by distinguishing between the wing-beat patterns. Furthermore the traps also take into consideration environmental factors including light, temperature and humidity and this data helps them further to understand the dynamics of the virus and how exactly it spreads.
Wondering how the team will find Mosquito populated areas? Well, they use Drones! According to Ethan Jackson, Microsoft researcher leading the Project Premonition says that they now have access to a plethora of data they never had access before.
Captured mosquitoes are then turned into data by gene sequences and all of this including the trillions of genetic comparison can be completed in just 12 hours, thanks to the power of the Microsoft Cloud. Again as we explained earlier this will also drastically reduce the timeframe for developing vaccines against viral outbreaks.