Microsoft realizes the importance of the smooth and proper functioning of hospitals and healthcare organizations during these challenging times. The on-going coronavirus COVID-19 pandemic has disrupted major businesses and industries around the world. However, one industry that cannot afford to lose the battle against the virus has to be the healthcare industry.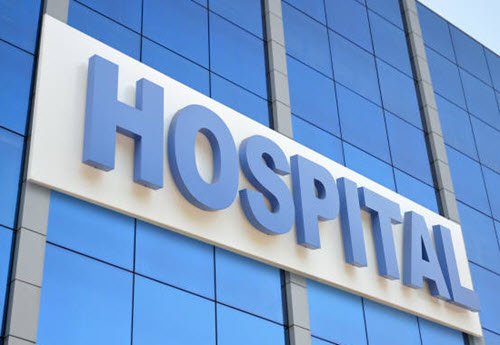 Hospitals and healthcare organizations remain vulnerable to ransomware attacks. Attackers severely cripple IT infrastructure and lock medical professionals out of crucial data and healthcare tools, which delays patient care and even worse, puts their lives in danger. As a result, ransomware attacks are the last things hospitals need right now.
Microsoft offers ransomware protection to Healthcare
In its recent blog post, Microsoft Security Intelligence team wrote:
"During this time of crisis, as organizations have moved to a remote workforce, ransomware operators have found a practical target: network devices like gateway and virtual private network (VPN) appliances. Unfortunately, one sector that's particularly exposed to these attacks is healthcare."
Microsoft wants to set its priorities straight and protect critical services. The software giant aims to protect hospitals against ransomware attacks, especially the ones preventing access to critical systems, stealing sensitive information, and causing downtime.
Of late, the number of human-operated ransomware attacks continues to rise. Microsoft has provided an example of a ransomware REvil, which is also known as Sodinokibi. It actively exploits gateway and VPN vulnerabilities to steal sensitive data from organizations.
As part of its ongoing crackdown on ransomware attacks, Microsoft has been monitoring Sodinokibi human-operated ransomware attack. Microsoft has observed that attackers have been using old tactics, techniques, and procedures (TTPs) for new ransomware attacks that take advantage of the coronavirus COVID-19 crisis.
Human-operated attacks cause more damage to organizations that are most vulnerable to disruption due to the lack of security hygiene, updating firewalls, among others. Of late, attackers are actively looking to exploit vulnerabilities that target remote workers.
As a result, Microsoft is recommending that all enterprises review VPN infrastructure for updates. Previously, Microsoft published a comprehensive report that provides steps to safeguard networks against ransomware attacks.