Microsoft has announced that it will be hiring 600 people and will be ramping up its operations in Ireland. This announcement follows the one wherein Dublin has been selected as the location for a global inside sales centers. This piece of news comes a month after Microsoft played of hundreds of staff last summer and had also announced to eliminate 2,850 positions from its workforce.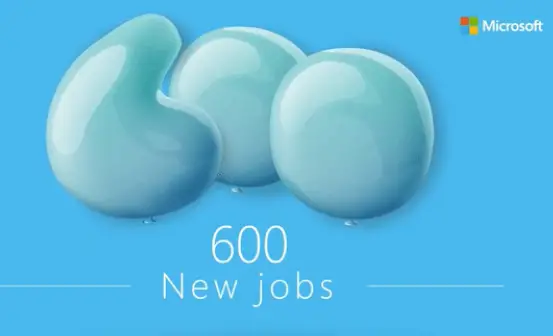 Microsoft to ramp up its operations in Dublin
The hiring announcement also means that the total number of people working in Microsoft's Dublin-based EMEA operations center will total to 1,800, thus increasing the total workforce by 50%.
Microsoft will also be relocating to a new campus in Leopardstown, Dublin which is apparently costing $143 million. One of the four global inside sales centers will be located in the new Dublin campus and 500 of the new roles will be created within the Inside Sales team and the recruitment process has already begun. The sales of Microsoft's software and services across the EMEA will be managed by the Dublin center.
"Ireland and Microsoft have enjoyed a long and prosperous history since their establishment in Ireland in 1985 and I'm delighted that this relationship continues to bloom with the announcement of 600 new jobs in Dublin. The Government has worked hard in recent years to make Ireland an even more attractive place to invest and grow substantial European operations."
Apart from the 500 sales positions, Microsoft will also be opening up 100 positions for other operations in Ireland which will include engineering, operations, technical solutions, and data center teams along with other positions as well. The EMEA Inside sales center will also allow highly trained sellers to position leading edge technology tools and analytics in a better manner and thus eventually create a better sales experience for the customers. The Inside Sales Centre in Dublin is further expected to serve all customers across EMEA in more than 30 different languages.
Microsoft has been on a roll when it comes to expanding its foothold and the recent Microsoft House in Milan was yet another example of this.