17th July marks the World Emoji Day intended to celebrate emoji and make other announcements or releases relating to emoji. To make this occasion more special, Microsoft made an announcement. The company's Art Director & Emojiologist said it was revamping the look of emoji for Windows and the various Microsoft services.
Microsoft redesigns Emojis for Windows and Office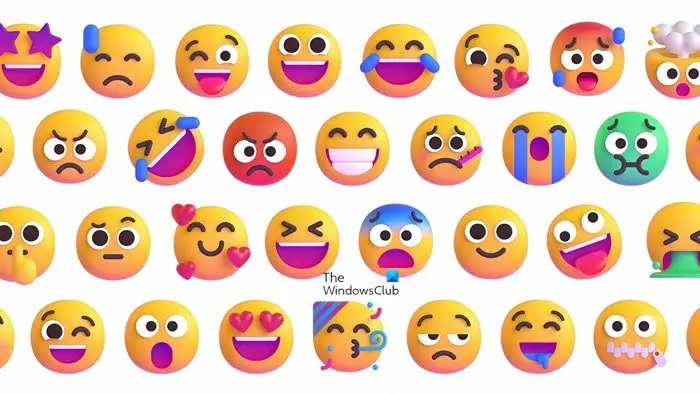 The company believes, with emoji, people can communicate their thoughts and feelings in ways that are fun, emotionally resonant, and connect instantly. So, choosing 3D designs over 2D to animate the majority of Microsoft emojis make a lot of sense. It is for this reason, Microsoft, ahead of World Emoji Day, has requested users to take the first look at over 1,800 newly revamped 3D emojis.
Today, we're announcing the redesign of our emojis: 1,888 of them, to be exact, plus five brand-new emojis to signal our fresh perspective on work, expression, and the spaces in between, tweeted a Microsoft official, Claire Anderson, Art Director & Emojiologist.
Being highly expressive in a work environment doesn't come easily to everyone. For such people, emojis act as perfect little helpers. In fact, these little characters have played a crucial role in evolving communication at work and encouraging innovation with creativity.
All the redesigned emojis use bright, saturated colors and bold forms. Plus, to keep consistency across 1,888 emoji in various categories, Microsoft has used simple geometric forms. An interesting addition is a new collection that includes Microsoft's beloved Clippy emoji in place of the long flat, standard paperclip.
Currently, some of the emojis are life in Flipgrid. The rest will be rolling out in the coming weeks. You can expect them to make an entry for Teams and Windows this holiday season. For other Microsoft apps like Yammer, Outlook, you could see new emojis going live, the latest by 2022.