Microsoft Research is involved in bringing groundbreaking tech to humans. Earlier, we saw a prototype of 3D Touch where hovering over a touchscreen device would help the user in interacting with the device. This tech was also seen in the canceled Lumia McLaren Prototype that was leaked. They bought the concept of Augmented Reality headsets before everyone else. Now, they have shown off a new concept of a bot that can draw anything you ask it to.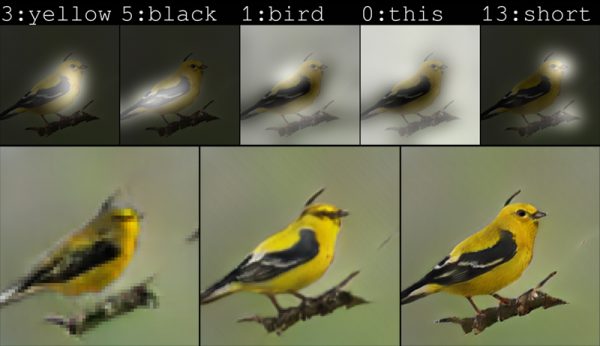 A bot that can draw anything you want
Here, the AI focused on the short words of a description you give it. For example in the image above, the description given was a bird with a yellow body, black wings, and a short beak. Now, it uses its caption based technology to read those words and generate an image that the users desires it to be like. This results in a 3-fold boost in image quality.
Not only this, but this AI Bot can draw scenery with two mountains and sun in between, a farm with two windmills, and much more.
Xiaodong He is a principal researcher and research manager in the Deep Learning Technology Center at Microsoft's Research Lab in Redmond, Seattle; he said in a statement that,
If you go to Bing and you search for a bird, you get a bird picture. But here, the pictures are created by the computer, pixel by pixel, from scratch.
These birds may not exist in the real world — they are just an aspect of our computer's imagination of birds.
The main crux of this concept lies in the making of CaptionBot and SeeingAI that used the advanced image recognition technology to describe things around them.
Qiuyuan Huang is a postdoctoral researcher in He's group, and also he co-authored a paper titled "So, it is a cycle" stated that,
"Now we want to use the text to generate the image,"
He also highlighted in a statement that,
We can control what we describe and see how the machine reacts. We can poke and test what the machine learned. The machine has some background learned commonsense, but it can still follow what you ask and maybe, sometimes, it seems a bit ridiculous.
You can read more about this technology at Microsoft Blogs.