Microsoft is rolling out a series of changes to the way people use OneDrive for Business. These changes, if put to some good use, would likely help users increase their productivity and reduce the amount of time needed to finish some basic, work-related tasks at hand. These features made their way into Microsoft's February 2020 features roadmap and are now rolling out to the general public. However, the complete rollout is expected to finish over the next few days. We take a look at what these features are all about and how they would increase your work productivity.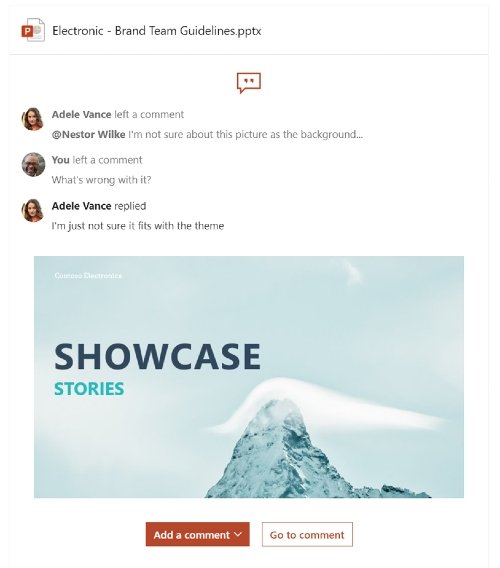 New updates to @mention email notifications in OneDrive
Microsoft has announced some new updates to its @mention email notifications. Henceforth, you will be able to read comments with @mention — directly in your email notifications. It will further eliminate the need for opening the document and scanning through the number of comments directed at you.
OneDrive for Business is also rolling out changes to its in-app Help Pane for Windows and Mac users. It will provide users with troubleshooting material on how to use various features of OneDrive for Business so that they can fix issues on their own. Users can also reach out for further assistance if they want. However, admins can choose if they want to enable or disable the option to contact Microsoft support.
Announcing the product roadmap roundup, Microsoft had this to say in its blog post:
"As you can see, we continue to evolve OneDrive as a place to access, share, and collaborate on all your files in Office 365, keeping them protected and readily accessible on all your devices, anywhere,"
Now you can migrate from cloud services providers like Box, Dropbox, and Google Drive into OneDrive and SharePoint using Mover, which is now available to Microsoft 365 customers worldwide. It further allows users to share files and documents across the Office apps and Microsoft Teams.
In related news, Microsoft is offering a free trial of Microsoft Teams premium bundle to all users for six months. This way, Microsoft wants to allow its users to safely work from home amid the Coronavirus (COVID-19) breakout.