As the volume of data continues to increase with the rise in business establishments, so does the adoption and deployment of cloud storage services for providing a backup. In an effort to encourage cloud adoption further, Microsoft has introduced two free resources to help IT professionals quickly acquaint themselves with cloud technologies and learn new skills. The first course is about Microsoft IT Pro Cloud Essentials which provides access to cloud services, offers training, support and certification. The second, Microsoft IT Pro Career Center, gives insights on cloud career paths and curriculum to learn the cloud roles at large.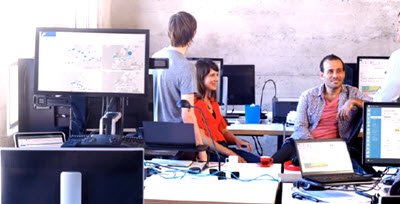 Microsoft IT Pro Cloud Essentials & IT Pro Career Center
Microsoft lays out the details on getting started with the cloud with the FREE Microsoft IT Pro Cloud Essentials annual subscription. What the annual subscription has in its store to offer? Here are the details.
Free Azure credits to try cloud scenarios like backup, disaster recovery, security & dev/test.
Free Pluralsight subscription for on-line training.
A free certification exam voucher.
Free Priority support in the TechNet forums.
A free phone support incident for Azure or on-premises products.
Extended trials of Enterprise Mobility Suite and Office 365
Microsoft IT Pro Career Center provides IT professionals with the following,
Ability to map IT cloud role.
Easy learning curriculum for owners who has chosen a cloud role.
Insights on personality traits and how subscription holder matchup to cloud roles.
Valuable insights from industry experts about the trends in cloud roles and skills they need to employ.
"The best investment you can make is to educate yourself. When Microsoft gives us all these benefits, I feel that we are really connected to each other", said Diana Carolina Torres Viasus, a Cloud & Datacenter Management Infrastructure Engineer and an early adopter of IT Pro Cloud Essentials.
Get the details at the Server & Cloud Blog. It is important to note that the supply is limited and will be rolled out on first come, first serve basis.