Microsoft is rolling out some new, major design changes to Yammer, the company's enterprise social network. Interestingly, these changes include a design overhaul in terms of the app's overall user interface (UI) and user experience (UX). The update is available in the latest versions of Yammer for Android and iOS apps.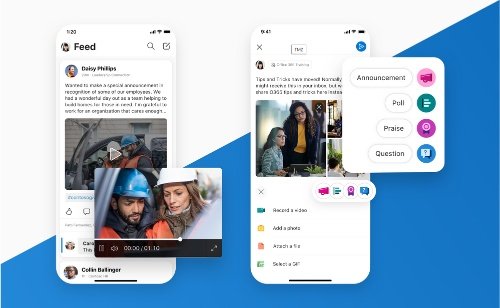 Yammer rolls out new mobile UI/UX
In its recent blog post, Microsoft wrote:
"We are excited to announce that you can access the new Yammer experience and functionality in the latest versions of the iOS and Android apps."
What's new with Yammer mobile apps
All you need to do is download or update the Yammer app from the App Store or Google Play Store, to begin with. The latest update to the Yammer app delivers new layouts and styling. Yammer mobile makes use of the Microsoft Fluent design language in order to ensure and streamline the design consistency across the web and mobile apps.
Yammer has rolled out a new layout, which highlights the content of the conversations. With this update, Microsoft aims to provide users with easy access to their personal profile, networks, settings, among others.
The company has also enhanced communities list, aiming to helps users quickly find their existing communities and discover new ones. The update brings changes to the feed, communities, Inbox & Notifications, among others.
Henceforth, Microsoft's primary focus will be on optimizing content and conversations on Yammer's mobile apps. You can scroll through your feed to see what's happening.
"We'll continue to roll out improvements to make the feed more valuable."
Microsoft has also made changes to the way photos and videos are displayed inside the Yammer app, in addition to readability enhancements to inbox and notifications. The update also delivers new styling in terms of questions, polls, and praise.
Microsoft has also added better previews for images, videos, links, and files. This way, you can preview how your post will look like even before you make it live. What's more, community admins can also pin conversations and communities, close conversations, which is limited to mobile apps.
Microsoft has redesigned live events in Yammer to ensure everyone can watch and participate from the mobile app. The updated app allows users to process and upload large videos in the background. However, this feature is currently limited to the Android app.