Oopsie! 'Once bitten twice shy', but that's not exactly what people are going to think after they check out Microsoft Security Essentials' performance in the monthly AV-Test antivirus certification. The result is what it was the previous month: FAIL! Microsoft Security Essentials (MSE) failed the antivirus certification for the second consecutive month.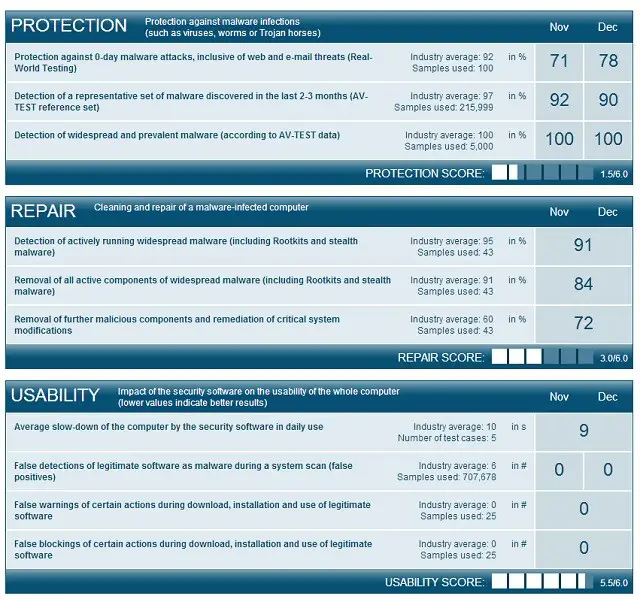 AV-Test conducts antivirus software testing every month, pitting 25 programs against 0-day attacks and known malware while also testing the repair capabilities of the software and its usability. For an antivirus suite to certify, it must score at least 11 out of a possible 18 points across the three tested categories; MSE scored 10 and hence couldn't clear it.
Microsoft Security Essentials put up a dismal performance in the Protection category, protecting against only 78% of the incoming attacks (the industry average is 92%). An overall poor 'Protection score' added to its woes, thus declining it the needed score of 11 out of 18 in order to pass the certification.
The best antivirus suite, according to AV-Test, was Bitdefender Internet Security 2013 which scored 16.5 out of 18 followed by Kaspersky's antivirus suite and Symantec's Norton suite (both of them scored 16).
Though all the tests were run on Windows 7, but maybe the Microsoft Security team may want to look at these results. Food for thought, maybe?