Just one more month remaining! After April 8th 2014, Microsoft will stop supporting Windows XP. It will no longer provide security updates to help protect it. Nor will it make Microsoft Security Essentials, the free antivirus software, available for download for Windows XP, from that day onwards.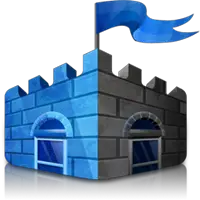 If you already have Microsoft Security Essentials installed on your Windows XP computer, you will however continue to receive antimalware signature updates  – but if you do not have it installed, you wont be able to download the installer. Maybe then, you want to download the installer today and keep it on your PC – just in case you feel the need to run its scan.
Since there is just a month remaining now for Windows XP End Of Support, you might want to take a call on what you plan to do next.
Do you plan to upgrade?
If so, download and run the Windows Upgrade Assistant and check out the upgrade paths available. To make migration easier for Windows XP users, Microsoft has made available as a free download, PCmover Express for Windows XP, a data migration tool. For users who do not which version of Windows they are using, the can visit AmIRunningXP.com to find out if their computer is running Windows XP or a later version. Starting April 8th, 2014, Microsoft will also display a notification on all Windows XP desktop users, reminding them about Windows XP End of Support.
Do you plan to stick with Windows XP?
It will of course, not be advisable to stay with Windows XP after end of support, but in case you do, then have a look at this post on securing Windows XP after end of support.