Microsoft is gearing up its efforts to fight persistent attacks on the security front and on the other hand it has also ramped up the initiative to embrace the idea of conversational intelligence and create better personal computing experience for each individual. This was followed by Terry Myerson, executive vice president of Windows and Devices group announcing that the Windows 10 Anniversary Update will deliver new innovations for consumers and will also help developers take leverage of the Universal Windows Platform.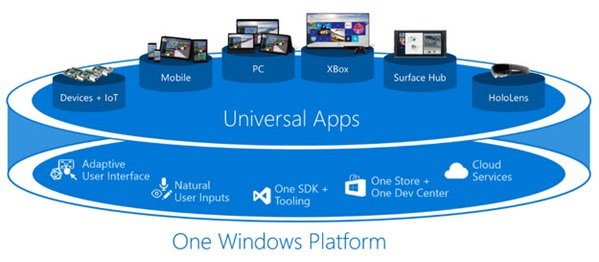 "With Windows 10 now running on over 270 million active devices, we're celebrating with our fans by delivering the Windows 10 Anniversary update. This significant update will help you interact with you Windows 10 devices as naturally as you interact with the world around you-using your pen, presence and voice." Said Myerson, he further added that "We are dedicated to making Windows the most productive development environment for all developers, with all-new capabilities for the Universal Windows Platform and all-new tools for bringing apps to Windows 10 from any platform."
Cortana Intelligence Suite employs latest technologies like big data, machine learning, perception, analytics and intelligent bots. The aforementioned capabilities are further used by developers in order to create end to end solutions which can be used by the businesses to improve their productivity.
With this regards Microsoft has announced new APIs that will now allow the hardware to see, hear and speak, something that will also help to create better AI systems. This would also help the developers to create bots that would understand the real life scenarios much better and respond to the queries in a much efficient way. Microsoft has also released a Skype Bot platform with the all new Skype Bot Portal.
Windows 10 is undoubtedly one of the most successful operating system by Microsoft over the years. Windows 10 now has 270 million active devices which is almost 145% more than the Windows 7. With this Microsoft explained how it would be extrapolating the efforts to bring in more publishers on board the Universal App Platform and aim at o equalized performance for all the devices.