Starting January 13, 2016 Microsoft will just support the latest version of its flagship browser Internet Explorer, which is version IE 11. The company will end support to older versions ie, IE 10, IE 9, IE 8 and earlier, meaning that as users you won't get any security updates or patches leaving your older browser versions all but vulnerable.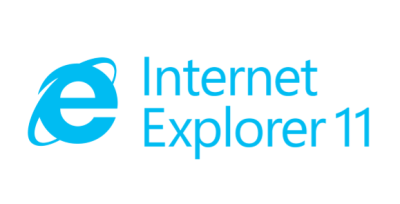 Making the announcement, Microsoft mentioned on the Windows blog,
After January 12, 2016, Microsoft will no longer provide security updates or technical support for older versions of Internet Explorer. Internet Explorer 11 is the last version of Internet Explorer, and will continue to receive security updates, compatibility fixes, and technical support on Windows 7, Windows 8.1, and Windows 10.
Time to upgrade to Internet Explorer 11
The announcement means that if you are using Internet Explorer version below than 11, then you have just a month and a half to upgrade and get safe. An unsupported browser means that your PC is exposed to harmful viruses, spyware, and other malicious software that could be a threat to your data and personal information.
For those who turned to Microsoft Edge with the launch of Windows 10, the above announcement does affect at all. For the matter, in case you are a fan of Internet 11 even on Windows 10, then Microsoft has already ensured that IE 11 is supported on Windows 10. Even for sites that need better backward compatibility, Microsoft Edge is capable of launching Internet Explorer 11 for them.
While announcing the killings of older IE versions, Microsoft said that it will continue to support IE 11 for the life of Windows 7, Windows 8.1 and Windows 10. While it seems to be good news, you may want to read the specific support lifecycle policy of the individual operating system.
With January 12, 2016 deadline nearing, upgrading to Internet Explorer 11 is the best option if you are using older versions. To upgrade, you just have to turn to Windows Update and click on "Check for updates".
Time to say, goodbye to IE10, IE9, IE8 and older version.
Now read: How to disable Internet Explorer End-Of-Life upgrade notification.