Microsoft has come up with an affordable variant of the Surface device – Microsoft Surface Go. It combines both, laptop performance, tablet portability and ships at a base price of $399.
In today's fast-paced existence, many of us play different roles throughout the day, moving from professional life (office) to personal (home). As such, a device that readily adapts to this changing lifestyle and at the same time strives to maintain a balance between performance and versatility is much needed. Surface Go emerges as a viable option here.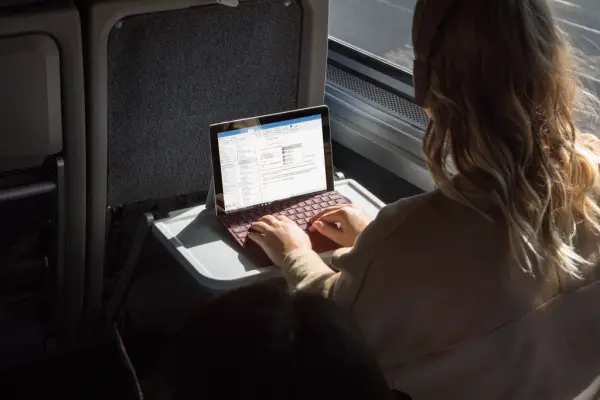 Microsoft Surface Go
It is a more affordable version of the Surface Pro laptop/tablet that has a stunning touchscreen with the power of Windows 10. It runs a full version of Windows 10 but ships with Windows 10 S, a lightweight version that can only use apps from the Windows app store. However, a user can upgrade to the full version of Windows 10 for free and use any app.
Since we announced Surface Go last month, we've seen great interest and excitement for this new product. Many of you have shared your appreciation for a sleek, beautiful, go-anywhere device that gives you so much portability, versatility, and productivity for $399. We're thrilled to make Surface Go available for purchase today in the U.S. and Canada, and in additional markets later this month, mentioned Windows Blog.
The price is $399 before you add a keyboard, pen or mouse. The keyboard comes as an accessory, which costs an additional $130. The keyboard appears compact but has a large and accurate trackpad. Battery life extends up to 9 hours.
In all, Microsoft Surface Go promises to deliver the comforts of a laptop and convenience of a 10" tablet in a single product. Students, parents, teachers, and military are eligible for a special pricing – $379.05
For more information, see Windows Blogs page. Surface Go is available at Microsoft Stores, Best Buy, and other local retailers as well as our reseller partner network.