Microsoft has made it easier for prospective customers to buy a Surface hardware with their new Surface Membership Plans. This plan will let buyers go for the base Surface 3 to the top of the line Microsoft Surface Book by paying up a monthly membership fee instead of the entire price of the device upfront.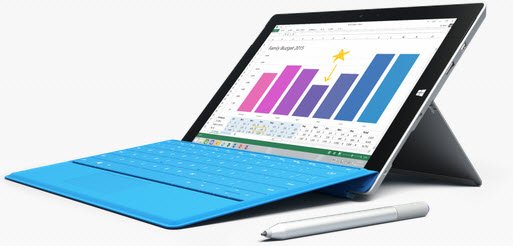 Microsoft Surface membership
The lease starts from $32.99/month for a Surface 3 and it goes all the way to $220.99/month for a Surface Book for 18 Months. If calculated, the lease plan works out to be at a premium of nearly $500 which appears to be a huge price to pay for the convenience of EMI's.
The best part about this offer is that Microsoft lets you buy any configuration of the Surface hardware in this plan. In fact, one could also calculate the lease price for the Surface machine of their choice before deciding to go for it. All said and done, this plan seems to be designed more towards the corporate and bulk buyers who prefer leasing out the hardware instead of buying it upright.
Another Pro  point of this plan is that buyers will get access to Surface Membership which is something that will help them leverage the Surface Machines for their respective businesses. This also includes a one-on-one Training module along with Accident Damage Protection. That being said, Surface Membership is financed through LiftForward and will be subject to approval.
After being launched as a consumer-centric device Microsoft has now been directing the Surface offerings towards the Enterprise crowd. This is also a clear indicator that Surface might be picking up steam with the corporate or business users which is indeed a good thing for Microsoft since it desires to compete with the other premium hybrids including the MacBook.
Get started at the Microsoft Store.