While highlighting the characteristics of its most affordable device yet (Surface Laptop SE), Microsoft announced new Windows 11 SE PCs to help students develop the requisite skills in the new era of digital learning.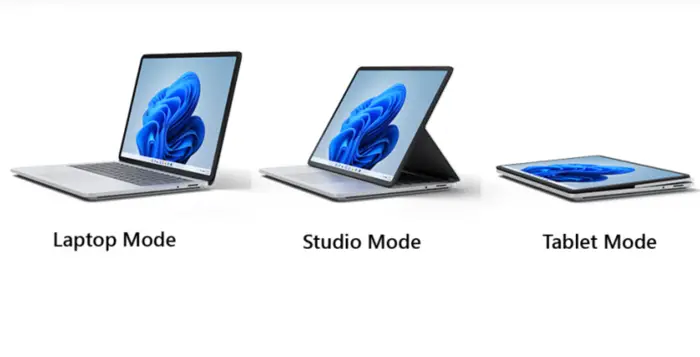 Microsoft sees Surface Laptop SE as its most affordable device yet
Dubbed as education PCs, Surface Laptops SE are the most affordable devices equipped with a new edition of Windows 11 – Windows 11 SE. The new edition is streamlined for students, particularly in primary and secondary education. Besides, it also comes pre-loaded with Microsoft Office and some education-first apps that make it easier for students to participate in class remotely or in person.
We have seen Microsoft expanding the Surface portfolio to schools aggressively in an attempt to help them cater to the needs of every student and educator for both remote and in-person learning. Its devices like Surface Pro 8 and Pro X are most suited for educators and high school students looking for performance, reliability and modern design. On the other hand, Surface Laptop Studio is designed to accommodate different teaching scenarios. For instance, educators looking for a true mobile workstation that can transition readily between laptop, stage or studio will find Surface Laptop Studio as the best fit for them.
The new edition of Windows 11, Windows 11 SE, optimizes performance with curated, education-first apps designed for budget-friendly devices. Get the best of Microsoft 365—including Microsoft Teams, Office 365 and Minecraft: Education Edition*—to help students build skills they'll need for the future, all in a secured and simplified environment designed to limit distractions. Students can access files and productivity apps both online and offline with built-in security, and IT can manage downloads, deployment and security settings wrote Michael Cowan, Senior Director Product Marketing – Device marketing management Multi Devices.
Lastly, to complete the experience, Microsoft's partners are offering a number of accessories that can withstand heavy use or round out the Surface Laptop SE experience. These include a range of mice, adapters, display cables, and more. Laptop SE is available for schools to purchase through authorized Microsoft Surface resellers.