Microsoft has announced the launch of Teams Displays, a dedicated line-up of Teams devices. These All-in-one Microsoft Teams displays have an ambient touchscreen to offer, in addition to hands-free experience powered by Cortana, Microsoft's AI-based virtual assistant.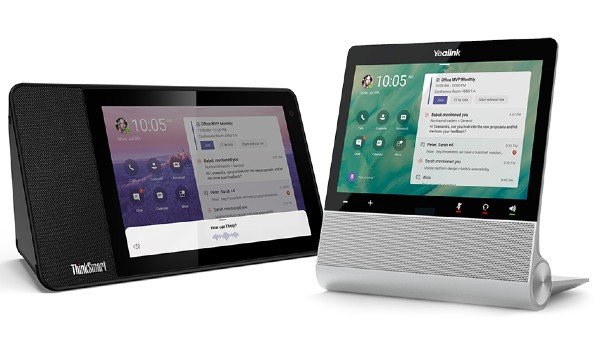 Microsoft launches Teams Displays
In its recent blog post, Microsoft wrote:
"We are reimagining the personal workspace with Microsoft Teams displays by integrating the Teams collaboration and communication experience into your home and workplace with high fidelity audio and video."
Folks at Microsoft have announced a whole host of Teams devices that fall into different categories:
All-in-one dedicated Teams displays provide users with features like chat, meetings, calls, calendar, and files. Thanks to All-in-one devices, Teams users don't require to attach separate screens, microphones, and other accessories like camera, and speakers, to begin with.
Aiming to highlight important notifications and activities, Microsoft Teams displays support always-on capabilities without causing any kind of distractions. What's more, they support a variety of personalizations, thanks to custom wallpapers. Microsoft Teams will soon make additional personalization options available
You can speak into Teams displays and interact with them, courtesy of Microsoft's Cortana virtual assistant. You can use natural language speech to dictate replies to a Teas chat. Following are some of the commands and requests it supports:
"What is on my calendar today?"
"Share this document with Anand"
"Join my next meeting"
"Add Sloan to this meeting"
"Present the quarterly review deck"
Plus, Microsoft Teams displays can integrate with your PC for seamless cross-device interaction. Microsoft Teams displays can be locked or unlocked from your connected, companion PC. Teams users can join meetings from either device.
Microsoft Teams displays ensure complete user privacy, courtesy of camera shutter and microphone mute switch. IT admins can manage Teams displays through the Teams admin portal. Users can sign in with their enterprise Azure Active Directory credentials.
"With Cortana built-in, the Lenovo ThinkSmart View will be the first Microsoft Teams display to market, with Yealink also delivering one of the first devices in this category."
Microsoft Teams displays with Cortana will go on sale in the U.S. later this year. Microsoft also plans to expand to other markets in the future.