Aiming to help users remotely connect with co-workers, Microsoft has announced new Teams certified devices. The company announced in its recent blog post that it is working with its device partners to make Teams certified devices available in the market.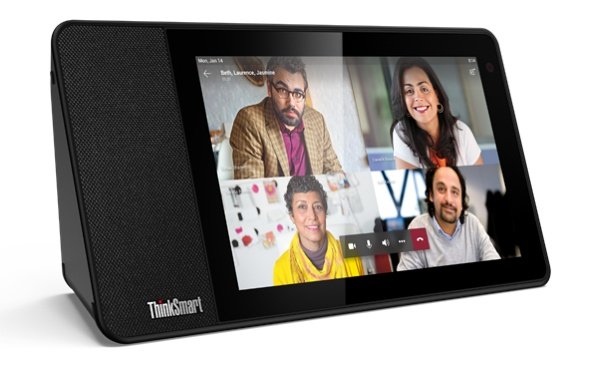 New Teams certified devices announced
In its recent blog post, Microsoft wrote:
"Our new range of certified personal devices are aimed to support our customers working remotely. For our meeting room experience, we continue to expand our portfolio of certified room devices to ensure Teams Rooms can scale to meet the needs of any size space."
Over the past several weeks, Microsoft continues to witness a surge in the consumption of its remote communication service Teams. As a result, the company understands the significance of ensuring that its customers have access to the right set of software and hardware resources to work from home.
As part of its device certification program, Microsoft works with third-party device makers. Under the certification process, Microsoft has also outlined certain guidelines to ensure that its partnered companies provide users with devices that are compatible with Microsoft Teams.
Microsoft Teams certified devices claim to deliver great-quality and integrated call control. Now, the company has added new additional benefits in the form of the Teams button and Premium microphone for open office. These two new additional offerings are available on a select range of Teams certified headsets and speakerphones
Clicking the Teams button will bring Teams to the forefront of your PC screen. It enables users to quickly join Teams meetings, check missed calls, and voicemail. The noise cancellation on these headsets ensures the best possible performance for use in open offices.
Microsoft has also announced a range of new Teams certified devices across different categories, as follows:
EPOS IMPACT headsets
These headphones were previously certified for Skype for Business. They now offer a firmware upgrade to be certified for Microsoft Teams.
Jabra Evolve2 headsets
These headsets offer a dedicated Teams button, enabling users to take quick actions. What's more, it complies with certification for "premium microphone for open office."
Logitech Zone headsets
Similar to EPOS IMPACT and Jabra Evolve2, Logitech offers Teams button and noise-cancellation certification on Zone wired and wireless headsets.
There are more such hardware devices across headsets and speakerphones categories such as Poly headsets, Yealink Room System, Lenovo ThinkSmart View, devices from Bose and Sennheiser, etc. Take a look at them on microsoft.com.