Microsoft has announced the general availability of one of the most requested features for Teams for Education that will prevent students from joining a meeting unattended in the absence of the educator. This feature will also prevent students from chatting when a teacher is not present in the meeting.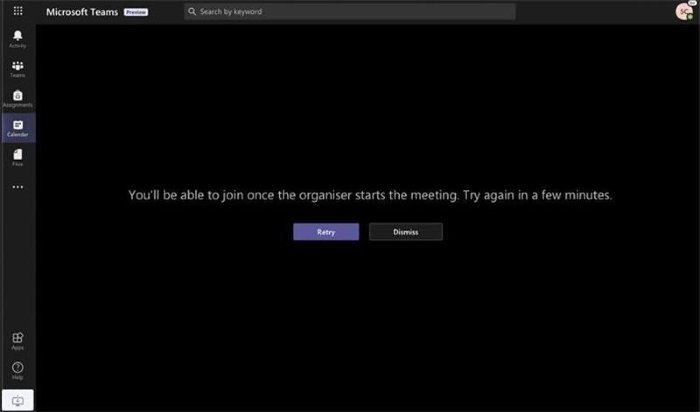 Students will not be able to continue or re-start existing meetings
This feature enables a new IT Admin meeting policy experience. In its recent blog post, Microsoft wrote:
"This feature, in combination with 'end the meeting' will allow instructors to ensure that students do not continue or re-start existing meetings."
The newly announced features are live for IT Admins under updated Meeting Policies. IT Admins can either use an existing student policy package or create a new one with the indicated settings.
IT Admins can configure a series of settings and policies. For example, IT admins can turn off Allow Meet now in channels, allow channel meeting scheduling, allow scheduling private meetings, and Meet now in private meetings for students.
These updates not only prevent students from scheduling a meeting as the organizer but they also provide certain measures for education.
If students try to join the meeting before the teacher, they won't be able to join the meeting in the latest version of the Teams app. Interestingly, the safety measures described above are limited to Teams for Education customers. Similarly, IT Admins can prevent students from chatting in the absence of a teacher.
"When you change the Allow chat in meetings policy to disabled and block students from scheduling meetings from above while and keep this policy on for educators (for the meetings that are not scheduled from a channel or meet now in a channel), students won't be able to chat before the educator joins the meeting, nor after the meeting."
However, students will still be able to access chat history all the time. This way, students can see past messages from the teacher, or the link to the meeting recording link in case the meeting was recorded.
Last week, Microsoft Teams for Education announced a new feature called "Students must wait in lobby," which is rolling out next month. Teachers can control this feature in Meeting Options.
IT Admins need to keep a couple of things. First up, applying new meeting policies to student accounts can take up to 24 hours to fully process. And secondly, Teams Desktop clients must be updated to the latest version.