Microsoft is pulling the plug on Skype for Business Online in exactly one year from now. Last year, the company revealed that Skype for Business Online will retire on July 31, 2021. The move is part of the company's strategic push towards increasing Microsoft Teams' adoption and engagement among enterprise customers.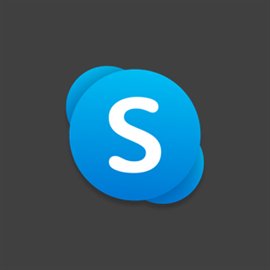 Skype for Business Online to retire on July 31, 2021
Over the last few months, usage and adoption of Microsoft Teams have steadily grown in the wake of the pandemic. In its recent blog post, Microsoft wrote:
"We're seeing this play out in the dramatic increase in remote work, where traditional in-person meetings that are now impractical or impossible are being replaced by online meetings, calls, and chats."
Microsoft says many of the Skype for Business Online customers have already upgraded to Teams. This way, Microsoft's enterprise customers provide their employees with ways to transition to work-from-home arrangements.
Now that the official departure of Skype for Business Online is only 12 months away, Microsoft wants to ensure the affected customers successfully transition to Teams.
"Whether your organization is looking to transition from Skype for Business Server, Skype for Business Online, or a hybrid deployment, here are some resources to help along the way."
Now, Microsoft is providing Skype for Business Online customers with a number of training and workshops to achieve what it describes as a 'successful upgrade to Teams,' in addition to technical guidance. Microsoft is offering instruction-led Teams training, Teams upgrade guidance, Teams planning workshops, FastTrack and Partner support, etc.
Microsoft assures upgrading from Skype for Business to Teams will enable organizations to meet, chat, share, and collaborate from until companies restore their office work environment.
In related news, Microsoft Teams is working on a new 'Call Merge' feature. This feature will allow Teams users to merge one-on-one calls. Microsoft Teams' Call Merge feature is currently in development and is set to release next month. For now, Teams users can't add people to one-on-one calls. This could change as early as next month.