Microsoft Teams is adding a new feature in the coming months: Virtual Breakout Rooms. This feature will allow meeting hosts to create breakout rooms for participants to indulge in smaller group discussions. Microsoft Teams' Virtual Breakout Rooms will allow meeting hosts to assign meeting participants to a virtual room and call them back to the bigger group when the breakout is complete.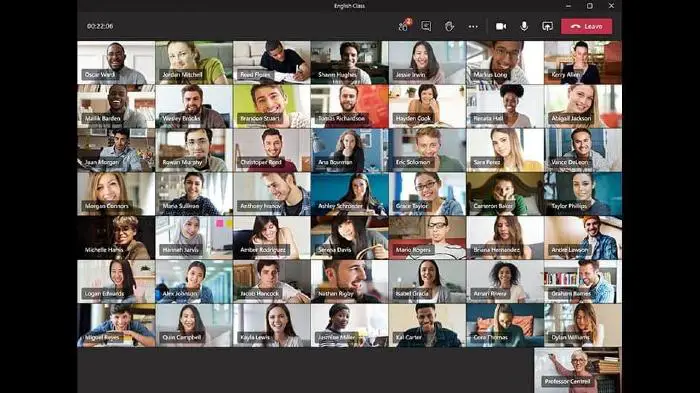 Microsoft Teams launching Breakout Rooms
Microsoft Teams Virtual Breakout Rooms feature is in development and is slated for Q4 2020 release. Earlier this week, Microsoft put up a new blog post describing some of the upcoming Teams features including the Virtual Breakout Rooms. Here's what the company had to say:
"Coming in the Fall, instead of trying to work with the whole class, educators can create virtual breakout rooms so students can work within their smaller groups on a discussion or assignment, then easily be called back to the larger group."
Zoom already offers Breakout Rooms feature under group collaboration capabilities. In April, Microsoft confirmed its plans to integrate a similar feature into Teams in the coming months. The demand for breakout rooms in Teams first raised in 2018.
Businesses demand breakout rooms when it comes to hosting live events and big meetings on Microsoft's enterprise communication service. Companies plan to use live events to host internal staff training webinars and as part of that, at times companies ask for small groups of people to go away into a breakout room and come back to the group with their inputs.
Following is the list of expected features of Microsoft Teams Breakout Rooms:
Ability to assign users to a specific room and Ability to randomly assign users to a specific room
Presenters/producers can switch between rooms
Breakout rooms have a time limit for how long they last before everyone being bought back to the group
The ability to appoint a moderator of a breakout room and record those rooms separately.
By announcing the breakout rooms feature, Microsoft will compete with the likes of Zoom, WebEx, and others.
Teams for Education is bringing 49 participants at once on a single screen. Meaning, Microsoft is expanding its grid view to 7×7. Teams for Education users will be able to preview this feature later this month.