Microsoft has launched Thinga.me, a Microsoft Garage project designed and built by the Human Experience & Design team. Its currently in a closed trial and is available for iPhones.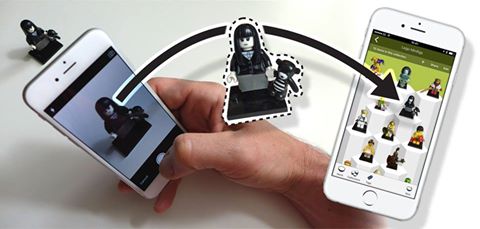 Thinga.me app for iPhone
Thinga.Me offers the best and most compelling way of digitally capturing the physical things of your liking. If you want to show some cool collection of objects to the world. You have to just take photos, Thinga.me will remove the backgrounds so that its not just the picture but your object gets focused. And it will let put it into the themed gallery of your choice.
It's a very interesting attempt to kind of creating a digital catalogue of real-world objects and sharing and presenting to the virtual world. If you want to share your vintage toy collection, kid's artwork or any of your object collections, just take photos. Thinga.me will cut out the backgrounds and can be put in a themed gallery. Better the photo you take of your item, the better results you'll get in cutting it out. It will look more like a real object rather than just a picture. Once you have captured and cut out items, one can add them to a collection. One can set up lots of theme properties, like the layout and the look. Microsoft will be adding more themes in the future.
These collections can then be shared with family and friends or with other people having similar interest. Clicking the share button from inside a collection will generate a web page URL which you can share on Facebook, Twitter, Email.
Microsoft has provided various tips for using Thinga.me which includes capturing the photos, the background, the light, filing the frame, zooming, painting the edges, creating first collection and sharing to the world.
If you want to try out the early release, one can register at Thinga.me signup page . As said at present its available only as an iPhone app.
Take a look at some more iPhone apps for Microsoft here.