Microsoft is soon going to build a Zero Carbon Data Center in the US state of Wyoming. This would be a biogas powered data center and would reportedly be the first of its kind. This unusual data center of Microsoft is expected to be ready by March 2013. The company is taking this step to reduce the reliance on traditional power grid for its data centers. The fuel for the data center would be generated by the biogas coming from waste water treatment plant. This new data center of Microsoft will run on 300 KW fuel and this complete fuel will be generated from the waste water treatment plant.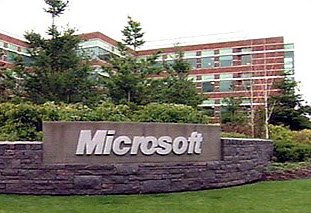 Microsoft's senior project manager Sean James made a statement to this effect in one of his interviews. Sean James also stated in his interview that the new data center will be built near a Dry Creek Water Reclamation Facility to reduce the expense of collecting and transporting the biogas generated there. This would be an experimental data center and Microsoft will move ahead with more of such centers if this experiment goes well.
Speaking about the project, he wrote:
In general, biogas fuel sources are typically uneconomical to recover and convert to grid energy and are usually flared-off. By capturing and reusing biogas on premise with our data centers, we will be able to significantly reduce their carbon emissions while producing beneficial uses at the same time. This project will study new methods for providing a stable, clean, scalable, and economically efficient power source for data centers that could become a best practice for use by other industries in the future as well.
The main motive of making this biogas powered data center is to reduce the carbon emission allied with the data center energy usage. This experimental project is estimated to cost $5.5 million.