This is just the first step towards our vision for Bing as a platform. As we continue to build out our intelligent fabric services you can expect to see additional capabilities that will enable you to create experiences that are more personalized, more contextually aware, and more pro-active in helping to empower your users with knowledge and help them do more To learn more about how you can enhance your apps with the Bing platform, check out the Bing Developer Center.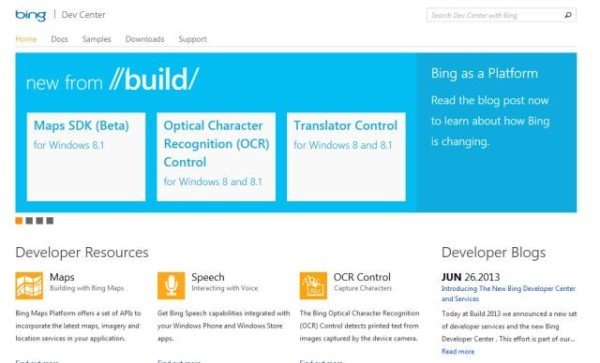 According to Microsoft, the Bing Developer Services will deliver three broad categories of capabilities: Services to bring entities and the world's knowledge to your applications, services to enable your applications to deliver more natural and intuitive user experiences, and services which bring an awareness of the physical world into your applications.
Here is an explanation of these services in Microsoft's own words:
The Bing Entity API allows developers to create applications using this understanding to build scenarios that augment users' abilities to discover and interact with their world faster and more easily than they can do today
Bing Optical Character Recognition (OCR) Control enables developers to integrate Microsoft's robust cloud-based visual recognition capabilities into their applications
Bing Translator Control lets apps detect text and delivers automatic machine translation into a specified language so your users can stay informed wherever they are and whatever language they speak.
Bing Speech Control for Windows 8.1 allows developers to let users interact with their apps using simply their voice.
Bing Maps SDK for Windows 8.1 provides mapping, routing, and traffic capabilities while Bing Maps 3D SDK for Windows 8.1 will deliver photorealistic and smooth mapping experiences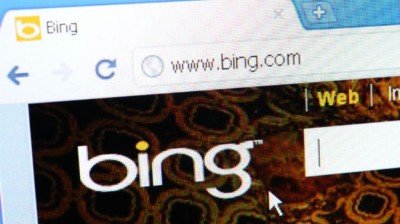 Third party applications can make use of these services to their advantage and developers can build apps for Windows Store in Windows 8.1 using these services. Microsoft has also added tutorials, success stories and a blog dedicated to Bing Developer Community for developers to get started.