The Window's team announced that they are going to pause all Windows 10 builds to start releasing PC builds to Insiders using UUP. According to the team, they will start releasing the latest builds via UUP starting with their internal rings first, then to Insiders based on each ring's promotion criteria. The team also mentions that the mobile builds are not impacted by this.
UUP or Unified Update Platform was announced in the last month, i.e. in November. It is the latest platform from Microsoft that will create a universal experience for its users across all platforms. UUP can work across PCs, tablets, phones, IoT, and HoloLens.
Improvements included in the Build 14977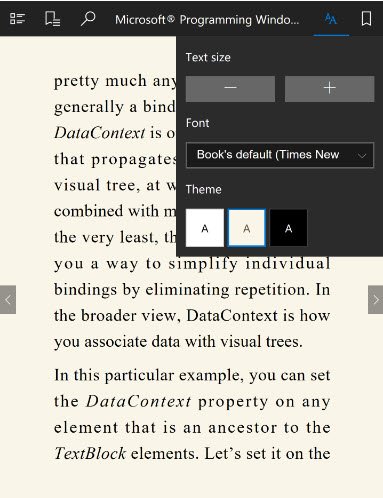 The announcement of pausing Windows 10 builds has come along with the announcement of Windows 10 Insider Preview Build 14977 for Mobile. This preview build was not released for PC due to a blocking bug.
One of the major improvements that come with Build 14977 is that the readers can read EPUB books in Microsoft Edge on their phones. This feature was already available on PC with Microsoft Edge. Readers can even customize their reading experience by changing the font and text size. Besides, they can also choose between 3 themes, i.e. light, sepia, and dark.
Apart from this, Build 14977 has several other improvements. Microsoft's team has changed the rendering technology used for many types of UWP app content. If users are using 3rd party alarm apps, the alarms by those will now break through Cortana's Quiet Hours.
The Windows team has enabled OAuth support for Yahoo Mail accounts. This will improve sync reliability for those accounts, and provide a secure experience while browsing your email. The Build 14977 has successfully resolved the issue were certain music apps were stopping suddenly while playing songs. Issues such as the Start Settings page wasn't rendering when opened on external screen while using Continuum, are also resolved in this new build. The team has fixed an issue Insiders may have experienced where the Camera app might not appear after using the hardware camera button while the screen was off or while on the Glance screen.
At the same time, the Windows team mentions the known mobile issues where they discourage users from installing new languages, keyboards, and speech packs on your phone. There is a chance these downloads may get stuck and not finish downloading.
You can know more about the latest Windows 10 builds on Windows Blogs.