It's not uncommon for tech giants like Apple and Microsoft to troll each other's products while launching or promoting a new product. Samsung and Apple have been doing it for years. However, today's talk is about the multiple trolls that Apple's MacBook Pro received in its comparison video with the Surface Pro 7. In the video, Microsoft uses a child actor to compare the significant differences between Apple's MacBook Pro and the Surface Pro 7. It is worth noting that the company has chosen an Intel-powered MacBook Pro for this specific comparison.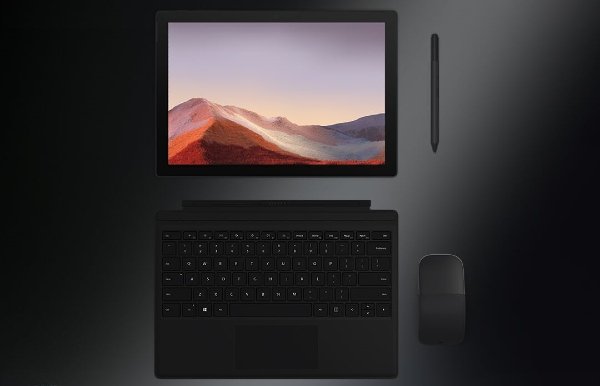 Microsoft makes fun of Apple MacBook Pro
The video in question runs for only thirty seconds, which is impressive. During these thirty seconds, the kid compares these two devices, wondering why Apple isn't offering the versatility and flexibility he got to see on the Surface Pro. There are direct mentions of why the Touch Bar doesn't make sense and why Apple hasn't introduced detachable keyboards yet.
Microsoft also fires a few shots at the limited app library and gaming capabilities on the MacBook Pro than the MS Surface Pro 7. The kid also calls Surface Pro a better gaming device, saying that he loves his games.
Microsoft ends the video with a price comparison of the MacBook Pro and the Surface Pro 7. While the Mac is priced at $1299, Microsoft's hybrid machine has a lower price of $890. Altogether, the campaign has done the job it was supposed to do, but it has made a few mistakes here and there.
For instance, comparing the MacBook Pro and the Surface Pro 7 in terms of touchscreen connectivity is a fallacious argument because Apple makes the MacBook Pro devices for customers who need high-end performance, the macOS OS, and the platform-exclusive apps.
Watch the full video below
https://youtu.be/sdrus8zmRLc
The claims about gaming performance are also a little over the top. While these technical errors are all real, this small video can change the mind of thousands of people who are confused about choosing between the MacBook Pro and the Surface Pro 7. It is interesting to see that Microsoft would have had to withdraw some of the comments if it had used an Apple M1-based Mac instead of the Intel-based one.
Reminds us of those 'I am a Mac – I am a PC' commercials of the yesteryears, released by Apple.